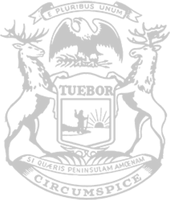 Rep. BeGole underscores consequences of Elliott-Larsen expansion
State Rep. Brian BeGole today voted against a proposed expansion of the Elliott-Larsen Civil Rights Act – highlighting a lack of respect for religious liberties and existing policies.
The state's Elliott-Larsen Civil Rights Act prohibits discrimination in Michigan on the basis of "religion, race, color, national origin, age, sex, height, weight, familial status, or marital status" in employment, housing, education, and access to public accommodations. Senate Bill 4 and House Bill 4003 add sexual orientation, gender identity and gender expression to the categories protected from discrimination.
BeGole noted Michigan courts have already ruled that sexual orientation and gender identity are included in the Elliott-Larsen Civil Rights Act, so additional legislation is redundant and unnecessary.
But if the state is going to update the civil rights act to reflect court decisions, BeGole said it's imperative that religious freedoms be taken into consideration.
"Every other state that has enacted similar protections has taken into account religious freedoms so that places of worship don't violate their religious beliefs," said BeGole, of Antrim Township. "Democrats in Michigan are crafting one of the most extreme, anti-religious plans in the country for the sake of supposed inclusion. I'm proud of my Catholic beliefs and I represent many people whose religion is extremely important to them. They are incredibly worried about what these plans mean for them and an unwillingness by Democrats to listen."
BeGole also said the plan works against the basis of Title IX, which ensures fair competition in sports. He supported amendments that would have prevented biological males from female sports in schools and public accommodations.
Senate Bill 4 now advances to the governor for consideration. House Bill 4003 moves to the Senate for additional review.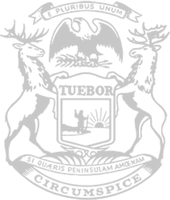 © 2009 - 2023 Michigan House Republicans. All Rights Reserved.
This site is protected by reCAPTCHA and the Google Privacy Policy and Terms of Service apply.