Rep. BeGole rips Democrats for latest stunt to withhold income tax relief
State Rep. Brian BeGole today criticized continued attempts by Democrats in Lansing to block the full implementation of a permanent income tax cut that will soon help Michigan workers and small business owners keep more of what they earn.
Attorney General Dana Nessel issued a formal opinion on Tuesday declaring that an automatic income tax cut triggered through a signed 2015 law would only be in effect for one year. The 2015 law stated the tax rollback was set to take effect if the state's revenue surpassed a certain level – which happened this past year.
The rollback will lower the income tax rate from 4.25% to an estimated 4.05%.
"This is a way to take more of people's hard-earned money to fund Democrat wish lists," said BeGole, of Antrim Township. "People are seeing high prices when they go to the gas station, grocery store, pharmacy and elsewhere for everyday expenditures. The last thing state government should be doing is setting the table to take more from people's paychecks as they're struggling to make ends meet.
"It's incredible how tone-deaf this move is. Hard-working people across our area will be responsible for feeding the beast that is big government – and that's not the right approach."
So far this term, BeGole has prioritized needed tax cuts and savings in the face of inflation. He worked with fellow Republicans in the Legislature to successfully defeat an attempt by Gov. Gretchen Whitmer to move money around and block the income tax rollback from taking effect.
BeGole noted that the lack of a specified expiration date on the rollback law makes its permanent intention clear. He also pointed to an analysis from the nonpartisan House Fiscal Agency stating the income tax should be permanent, which directly contradicts Nessel's opinion.
The automatic income tax reduction was rolled into a legislative effort BeGole supported in the Michigan House that also significantly boosted the earned income tax credit for working families and increased tax savings for retired seniors.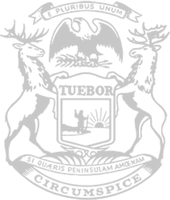 © 2009 - 2023 Michigan House Republicans. All Rights Reserved.
This site is protected by reCAPTCHA and the Google Privacy Policy and Terms of Service apply.