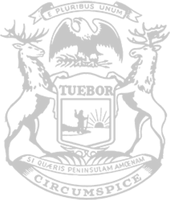 Rep. BeGole: Red flag bills trample on law-abiding citizens, create unintended consequences
State Rep. Brian BeGole, of Antrim Township, today stood up for law-abiding gun owners by voting against advancing "red flag" legislation that curtails rights and endangers law enforcement.
House Bills 4145-48 and Senate Bill 83 establish Extreme Risk Protection Orders that skirt due process and give courts broad discretion to confiscate someone's firearms if they're accused of being a risk to themselves or other people.
"This poorly designed legislation is nothing short of a gun grab," BeGole said when addressing the legislation on the House floor. "It doesn't focus on getting help for people who are alleged to have mental health issues. The entire emphasis is on seizing guns and then simply driving away with them rather than showing some compassion, offering some help and finding real solutions to this mental health crisis our country is experiencing."
BeGole outlined what the bills would mean from a law enforcement perspective – as the responsibility to seize, transport and store firearms would fall on police. BeGole has 32 years of law enforcement experience prior to becoming a state legislator, including six as a county sheriff.
"Requiring officers to stand on a citizen's porch and inform them that they are there to seize their firearms for any reason is an extremely dangerous situation," BeGole said. "In many cases, police will be acting on unverified information to seize the firearms of a person only alleged to have a mental health condition.
"To violate a citizen's due process, their constitutional freedom to bear arms, and their right to be free from unreasonable search and seizure goes against the very constitutional oath our law enforcement officers swore to uphold. Some who are in favor of this legislation wanted to defund the police previously. Now they're requesting the police to do their dirty work and go take people's guns."
Several amendments were proposed by House Republicans to shore up the legislation, including raising the burden of proof to clear and convincing from preponderance of the evidence, requiring any action to be filed in a respondent's home county instead of allowing people to shop for courts that would come down harder on firearm owners, allowing a respondent to get their order lifted if they submit a letter from their mental health professional, and others that would promote greater transparency and fairness. These amendments were not adopted by Democrat majority.
BeGole also said it's important to enforce laws that already are on the books instead of tacking on additional ones. Following the recent tragedy at Michigan State University, it was disclosed a former county prosecutor had previously refused to move forward with a felony charge that would have taken away the shooter's ability to legally purchase or possess a firearm.
In addition, BeGole highlighted an existing process where a relative, neighbor, police officer or other individual can go to a probate court and fill out a mental health treatment and transport petition, which allows a judge to set up a hearing and get someone who is experiencing a mental health issue the care they need before they commit a violent act.
"There is even a provision for a police officer to immediately take someone into custody if they can reasonably expect that the person may injure themselves or others, based on personal observations or statements," BeGole said. "The ability to remove mentally ill people from their guns to get them the care they may need – rather than a government aimed at seizing guns from law-abiding citizens – is a law few people know about. It makes more sense to follow remedies we have in place and encourage more people to report mental health concerns they see to a judge so we can address personal issues and treat people in need.
"Our safest bet is to address the mental health issues that lead to tragedy."
The plans will go to the Senate for consideration.
PHOTO INFORMATION: State Rep. Brian BeGole speaks on House Bills 4145-48 during House session on Thursday, April 13. The legislation, along with Senate Bill 83, would establish "red flag" laws for gun owners in Michigan – hampering the ability for some to exercise their right to defend themselves and their families. BeGole voted against the advancing legislation.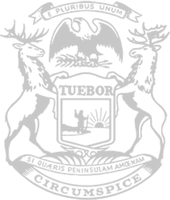 © 2009 - 2023 Michigan House Republicans. All Rights Reserved.
This site is protected by reCAPTCHA and the Google Privacy Policy and Terms of Service apply.