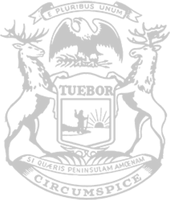 Rep. BeGole prioritizes tax relief for workers and seniors, rebukes reckless spending in key House votes
In his first votes as a legislator, state Rep. Brian BeGole helped advance tax cut measures that will let working families and seniors keep more of what they earn, while also sending a clear message that taxpayer money must be used in a responsible and transparent fashion.
As amended, House Bill 4002 raises the Michigan Earned Income Tax Credit from 6% to 30% of the federal credit and makes it retroactive for the 2022 tax year. These components were championed by BeGole and House Republicans, as they offered help sooner than initial Democrat plans that featured relief in tax years down the line. Instead, the House Republican plan making life more affordable for those filing taxes this year was incorporated.
Another advancing measure, House Bill 4001, will put more money back in the pockets of teachers, police officers, firefighters and others who were promised at the start of their careers that their retirement would not be taxed.
"We're in very uncertain economic times. Prices are skyrocketing at the grocery store, gas station, pharmacy and just about everywhere else," said BeGole, of Antrim Township. "Providing people in Shiawassee, Saginaw and Genesee counties with needed relief as they face these high costs and financial burdens was one of my top priorities as a state legislator. I'm focused on helping people who are feeling the sting of inflation and these votes make that quite clear."
BeGole also voted against a Democrat spending plan that topped $1 billion and was ushered through the House without a formal committee process.
"One of my fundamental duties as a legislator is to be a good steward with the dollars that hard-working taxpayers afford to state government," BeGole said. "Ramming through secret spending measures that are light on specifics goes against that fundamental duty.
"I'm very open to having discussions and hearings on targeted, responsible spending plans that work to make our local communities a better place to live and work. This was simply not the right way to go about it, and it's concerning that the first inclination for Democrats in majority is to operate in this fashion."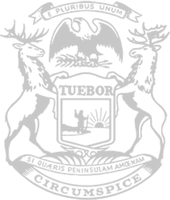 © 2009 - 2023 Michigan House Republicans. All Rights Reserved.
This site is protected by reCAPTCHA and the Google Privacy Policy and Terms of Service apply.