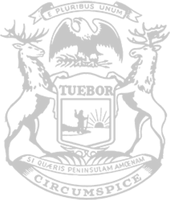 Rep. BeGole: Hard-working people deserve income tax cut they had been promised
State Rep. Brian BeGole, of Antrim Township, issued the following statement after voting 'No' on House Bill 4001:
"Instead of following through on a 2015 law that would trigger an automatic cut to the individual income tax, Democrat legislators and Gov. Whitmer want to send people $180 checks in a one-time gimmick that will penalize married couples who file taxes jointly, shrink paychecks and won't provide consistent relief as families and working seniors struggle every day with high costs.
"Democrats have managed to find $500 million to give away annually to corporations in this bill, but all they can provide for hard-working people across our state is 49 cents per day. That's not good enough, and my vote reflects that. It also reflects a total disregard for the Democratic process that was on display as this bill proceeded. I was hoping to share the many voices and concerns of people I represent before this bill was put up for a vote today, but those voices and concerns were silenced. This silencing has been consistent since the current term began – and it's unacceptable.
"I will continue to be the people's voice in the Legislature and help people keep more of what they earn – instead of supporting unchecked, irresponsible spending plans."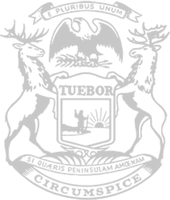 © 2009 - 2023 Michigan House Republicans. All Rights Reserved.
This site is protected by reCAPTCHA and the Google Privacy Policy and Terms of Service apply.