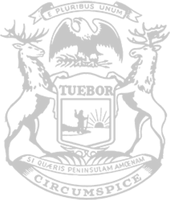 Rep. BeGole: Democrat tax hike will raise food prices, impact job providers
State Rep. Brian BeGole this week voted against plans that will raise food costs for consumers and make sales tax compliance more complicated for local businesses throughout Michigan. 
House Bills 4377-78 establish new, convoluted parameters that will apply sales and use taxes on additional food and drink purchases. These parameters include whether utensils or napkins are made available to customers, if a bottled soft drink is sweetened or contains milk or juice, percentages of food sales that are prepared food, and other vague criteria that ultimately passes on costs and burdens businesses.
"As people throughout our region and state struggle with inflation, these bills actively work to charge them more for things they're buying," said BeGole, of Antrim Township. "We have to look at plans and how they impact hard-working families and small business owners who are the backbone of our state and local economies. These bills completely disregard that and they don't have my support."
The proposed change stems from a 2020 court case where a company that sold prepackaged candy and bottled soft drinks challenged whether prepared food intended for immediate consumption should be subject to the tax. Based on the decision of that case, Michigan's laws are out of compliance with the Streamlined Sales and Use Tax Agreement.
BeGole supported amendments to the advancing plans that would have removed sales and use taxes from all food and nonalcoholic beverages – providing clarity on the issue while saving both time and money for consumers and businesses that are set to be impacted. These amendments were not adopted by Democrat majorities.
"I talk with many people across Shiawassee, Saginaw and Genesee counties and the cost of everyday things like gas or groceries is a major point of concern," BeGole said. "Many people are having trouble making ends meet. My job is to be their voice and represent those concerns, and I won't support something that's only going to make that problem worse."
The legislation now moves to the Senate for consideration after being advanced in a party line vote.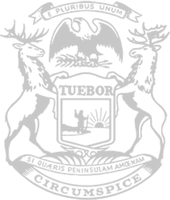 © 2009 - 2023 Michigan House Republicans. All Rights Reserved.
This site is protected by reCAPTCHA and the Google Privacy Policy and Terms of Service apply.