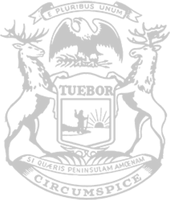 Rep. BeGole: Budget plan spends recklessly and without needed transparency
State Rep. Brian BeGole today voted against an advancing budget proposal that bloats state government in record fashion while shortchanging local road projects and public safety. 
While BeGole successfully advocated for funding to extend the Clinton-Ionia-Shiawassee trailhead into Owosso and helped secure key commitments to pay down debt within the plan, the amount of pork packed into the proposal – which totals nearly $82 billion – was too harsh of an ask of taxpayers as they continue to struggle with everyday costs.
"The trail project was something that had been in the works for almost two decades and I'm glad to see funding go through to get it done," said BeGole, of Antrim Township. "Instead of individual budget plans for various departments that could be reviewed and voted on, this budget plan is rolled together into a mess," said BeGole, of Antrim Township. "It doesn't do nearly enough to put money back directly into our communities and help hard-working people. It merely asks them to pull out the checkbook and fund pet projects on a big government wish list. That's not a responsible way forward.
"We need to focus on plans that prioritize our families and kids. Taxpayers deserve return on their investment and careful deliberation regarding how the dollars they afford state government are spent. That did not happen today with this budget."
BeGole highlighted $50 million for an undeclared project in the greater Detroit area, $500 million that can be authorized for corporate giveaways through the state's Strategic Outreach and Attraction Reserve, and funding for more than 1,000 new bureaucratic positions that will burden small businesses and could prove difficult to eliminate in future years as examples of resources that have been used more responsibly or committed back to taxpayers. Annual adjusted gross appropriations have increased by over $30 billion from where they were a decade prior.
"This massive spending plan was an all-or-nothing choice for representatives of the people," BeGole said. "It opens the door to unsustainable spending that doesn't prioritize a handful of critical needs. It spreads everything out and doesn't truly work to address issues we're facing."
House Bill 4437 and Senate Bill 173 will soon head to the governor for consideration.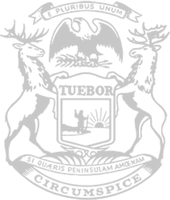 © 2009 - 2023 Michigan House Republicans. All Rights Reserved.
This site is protected by reCAPTCHA and the Google Privacy Policy and Terms of Service apply.