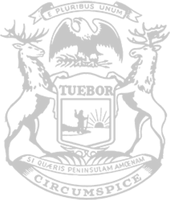 Rep. Aragona takes oath of office, opens office to serve residents of the 60th District
State Rep. Joe Aragona, R-Clinton Township, today announced his Lansing office is now open to help serve the people of Macomb and Clinton townships.
The Michigan House held a ceremonial oath of office today on its first day of session. Aragona represents the 60th House District, which encompasses the northern part of Clinton Township and the majority of Macomb Township.
"I am deeply honored for the opportunity to serve the people in our community in the state Legislature," Aragona said. "My number one responsibility is to listen intently to residents so I can truly represent their needs at the state Capitol. I encourage people to contact me with any issues or concerns, or to get their voices heard on any issue."
Aragona's office is located at N-994 in the Anderson House Office Building, across the street from the state Capitol. Constituents can contact him by calling 517-373-1785 or emailing [email protected]. Correspondence can be mailed to N-994 House Office Building, P.O. Box 30014, Lansing, Michigan 48909.
Aragona is a lifelong resident of Macomb County who served on the Clinton Township Board of Trustees from 2016-2020. He also is actively involved in the community. Aragona was most recently the deputy supervisor for Harrison Township.
Photo cutline: State Rep. Joe Aragona, at right, takes the ceremonial oath of office from House Clerk Gary Randall. Joining Aragona are his mother, Joyce Aragona, who is holding the bible; and many family, friends and constituents.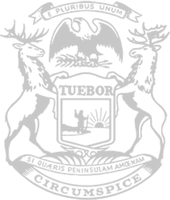 © 2009 - 2023 Michigan House Republicans. All Rights Reserved.
This site is protected by reCAPTCHA and the Google Privacy Policy and Terms of Service apply.