Rep. Angela Rigas issues statement on tragic shooting at MSU
RELEASE
|
February 15, 2023
State Rep. Angela Rigas of Caledonia today released the following statement: 
 "Unlike some of my Democrat colleagues who would like us to turn away from faith during this trying time, my thoughts and prayers are with the victims of the tragic shooting at Michigan State University because it's the decent and human thing to do.  
"I'm angry and disgusted at this violence in our state. My anger also lies with our state's heartless elected officials who are already trying to take full advantage of this tragedy. Even as this nightmare was unfolding last night, some politicians only saw it as an opportunity to make a pitch for so-called "gun control" measures. This type of callousness has no place in our society, and neither does the violence that has exploded in our state and country.
"These types of laws never work due to the simple fact that criminals tend not to follow the law. Law-abiding gun owners are negatively impacted though. For example, students and staff are not allowed to possess or use any firearm on MSU's campus. Those students in Berkey Hall and the Union were unable to defend themselves when the suspect opened fire.  
"We must have a thoughtful discussion on how to stop violence in our state and nation, but eroding our Second Amendment rights is not the answer. The craven opportunists need to stop looking at these tragedies as a means to an end and have a real discussion about why we're seeing such senseless violence. I believe it's a discussion many of my colleagues would rather not have."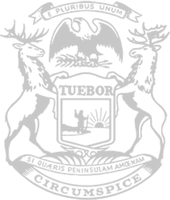 © 2009 - 2023 Michigan House Republicans. All Rights Reserved.
This site is protected by reCAPTCHA and the Google Privacy Policy and Terms of Service apply.