Rep. Angela Rigas denounces 'Horrifying' abortion package as Democrats begin to flip
RELEASE
|
September 22, 2023
Michigan State Representative Angela Rigas spoke out today in the strongest possible terms against a multi-bill package that would severely weaken the state's ability to ensure its reproductive health providers and abortion clinics are safe and hygienic.
The House Health Policy Committee on Thursday voted to pass House Bills 4949-4959 — collectively known as the "Reproductive Health Act."
Among other things, the bills would remove medical licensing and safety requirements for abortion facilities in the state.
Rigas calls the package "horrifying" and says it turns a blind eye to what women can experience during these procedures even in the best of circumstances.
"Years ago, I had a miscarriage that led to me needing an emergency procedure," Rigas said. "I had this done at one of the top facilities in our state. This was a highly regulated, accountable hospital. But even so, two days after my procedure, I collapsed. I woke up 8 days later in the hospital suffering from a life-threatening infection that caused me problems for over a year and led to me experiencing infertility for the next six."
"Women can be harmed or even killed during these procedures when we have all the lights on. Why then would we even consider turning them off? We should know by now here in Michigan what can happen to women with doctors behind closed doors. How can Democrats in one session pass bills further criminalizing monsters like Larry Nassar and then today turn around and vote out a package that will create a thousand more?"
The RHA has been controversial since its earliest inception, and this has meant legislators in Lansing's Democratic majority have been under intense pressure to hold ranks and push it through. But the road has not been smooth.
To even pass out of committee this week, Democrats had to drop plans for removing parental consent for minors to receive abortion services.
Additionally, during the committee vote a single Democrat – Rep. Karen Whitsett – broke with her party and voted against the package. Whitsett's main concern is shared by Rigas: Medicaid funding for abortions.
Currently, the RHA package if passed would allow the tax-funded coverage provider to pay for abortion services — essentially requiring every Michigan resident to at least partially fund abortion clinics.
"Republicans here in Lansing have known from the beginning that these bills do nothing to protect life or protect women, and we've been absolutely opposed to state-funded abortions," Rigas said. "It's nice to see at least one Democrat found the courage to join us. And, to Rep. Whitsett's point, those Medicaid dollars are desperately needed right now to serve our senior and aging population.
"The people don't want these bills. They don't want women to be hurt by doctors who don't even have to report it. And they damn sure don't want to pay for it. With any luck, Rep. Whitsett's courage means this will be the last we hear of this horrible package ever again."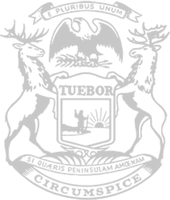 © 2009 - 2023 Michigan House Republicans. All Rights Reserved.
This site is protected by reCAPTCHA and the Google Privacy Policy and Terms of Service apply.