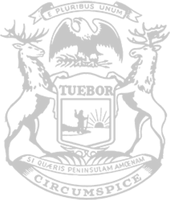 Rep. Allor's plan to regulate firefighting foam containing PFAS heads to governor's desk
Allor announces plan is already being implemented by state
State Rep. Sue Allor's measure to contain and control per- and poly-fluoroalkyl substances (PFAS) contaminate caused by certain fire-fighting foam has been approved by both the Michigan House and Senate and is now headed to the governor's desk.
House Bill 4389 would regulate the use of firefighting foam concentrates containing PFAS and establish a collection program of the more dangerous concentrate that may be in numerous local fire departments, airports, and some business locations that have firefighting capabilities.
"Firefighting foam used to contain fuel fires most commonly found at military bases and airports is one of the most substantial sources of PFAS contaminates across the nation," said Allor, of Wolverine. "Establishing standards to contain the effects of aqueous film forming foam (AFFF) is the right step toward solving the PFAS problem. My plan treats the use of AFFF foam just as any other known contaminate – by requiring reporting to proper authorities."
Rep. Allor's plan provides a regulatory structure and turn-in program for PFAS-containing AFFF firefighting foam. It would require fire departments to report use of firefighting foam containing PFAS immediately to the Michigan Department of Environmental Quality (EGLE).
Allor also announced more than 30,000 gallons of toxic foam has recently been collected from municipal fire departments and commercial airports in Michigan.
"This is a major milestone I am proud to have been involved in," said Allor, who previously met with EGLE and state fire marshals. "It's great to see my plan being utilized before the legislation has even been signed into law and to have received the department's commitment to start the process early. I am also pleased with the state's efficiency in battling the PFAS crisis – together we will create a cleaner, safer Michigan."
Allor's plan now heads to Gov. Gretchen Whitmer for her consideration.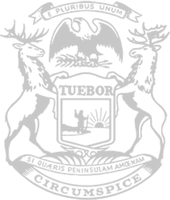 © 2009 - 2020 Michigan House Republicans. All Rights Reserved.
This site is protected by reCAPTCHA and the Google Privacy Policy and Terms of Service apply.