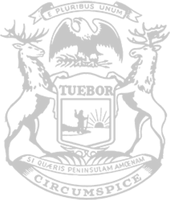 Rep. Allor working to deliver funds for Northeast Michigan with advancement of recreational development projects
The Michigan House on Wednesday approved legislation authored by state Rep. Sue Allor, of Wolverine, to greenlight several recreational projects that will improve communities across Michigan.
House Bill 4469 allocates nearly $38 million for various recreation projects, including 46 development projects in the form of grants approved by the Michigan Natural Resources Trust Fund Board.
"Our state has infinite natural splendor and these improvements will continue to promote our state's vital tourism industry, while also giving people who call Michigan home more recreational opportunities," Allor said. "Whether it's giving someone a new favorite fishing spot, improving trails, protecting wildlife, or renovating a facility so it's accessible for more people, these projects will go a long way for Michigan's future."
Multiple projects in the proposal will occur in Allor's House district.
In Cheboygan County, a $300,000 project is planned for improved fishing access at the Cheboygan River. This includes development of a boardwalk and two fishing platforms on the east side of the river in the city of Cheboygan. A new path will intricately connect the areas to downtown. Facilities will also be updated, and the path will be lit at night by solar wayfinding bollards that emit enough light for people to walk without affecting nocturnal fish in the water.
In Iosco County, a $300,000 project would go toward the third phase of the Iosco Exploration Trail. The development would extend the trail approximately three miles west from where it currently ends at Oscoda High School. The new section will allow for non-motorized uses, including cross-country skiing, wildlife viewing and fishing.
Money in the Natural Resources Trust Fund comes from the development of minerals on state land – not general tax money – and is distributed on an annual basis in partnership with local governments. The money must be used to acquire land, protect natural resources or open space, and fund recreational development projects according to the Michigan Constitution. Usage of the trust fund program was originally approved by voters, and the fund and its process have been in the State Constitution since 1963.
HB 4469 now moves to the Senate for further consideration.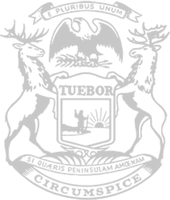 © 2009 - 2021 Michigan House Republicans. All Rights Reserved.
This site is protected by reCAPTCHA and the Google Privacy Policy and Terms of Service apply.