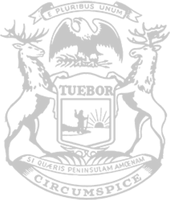 State Rep. Sue Allor (left), of Wolverine, introduces legislation in the clerk's office on Thursday, April 15 prohibiting governmental entities from producing, issuing or incentivizing COVID-19 passports.
Rep. Allor says "NO" to vaccine passports in new bill
State Rep. Sue Allor has introduced legislation establishing a COVID-19 Vaccination Privacy Act that protects the personal freedoms and individual liberties of Michiganders from government overreach.
Allor's proposal, House Bill 4667, would prohibit governmental entities from producing, issuing or incentivizing documentation for the purposes of certifying that an individual has received a vaccination for COVID-19 or is immunized from the virus.
"I am working to protect people from government overreach that harms small businesses and industry across our state, and would restrict the freedom of movement that we all enjoy as Americans," said Allor, of Wolverine. "The notion of a passport offers a dangerous glimpse into government control of some of the most personal decisions in our lives. I've heard from people who are worried they aren't going to be able to get a job, rent an apartment room, purchase groceries in a store, or do many other things because of the possibility that this documentation would be required by the government. My bill will ensure the role of government stays within the confines of our constitution."
A number of other state legislators have introduced similar bills, and governors in Texas and Florida recently signed executive orders banning vaccine passports and any requirement of them by local governments or businesses.
Nearly 2.5 million Michigan residents have been vaccinated according to data this week from the Department of Health and Human Services – equaling about 30 percent of the state's population.
The legislation will be formally read into the record next week.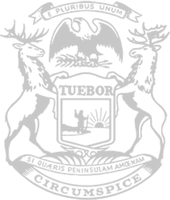 © 2009 - 2021 Michigan House Republicans. All Rights Reserved.
This site is protected by reCAPTCHA and the Google Privacy Policy and Terms of Service apply.