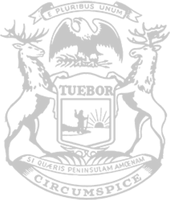 Rep. Allor says governor wrong to put more restrictions on struggling Northern Michigan families
State Rep. Sue Allor today said she does not support the governor's decision to put additional restrictions on people and businesses while extending her stay-at-home order until April 30th.
Allor, of Wolverine, said the governor should focus more on making common-sense changes as we move forward to allow people to get back to work safely to support themselves and their families.
"The health of Michiganders has been and should remain a top priority," Allor said. "But there are smarter ways we can move forward, which includes allowing people to work while adhering to social distancing rules."
One of Gov. Gretchen Whitmer's new restrictions includes stopping the sales of "non-essential items" at stores and blocking off those areas completely so customers cannot access them.
"We shouldn't be focusing so much on what is considered "essential" or "non-essential,'" Allor said. "Instead, we should focus on what behaviors are safe or not safe because, at the end of the day, every job is essential when it's paying for groceries, rent, mortgage payments and other family essentials.
Rep. Allor, who had expressed serious concerns regarding individuals traveling north to second homes, cabins, cottages, and camps, was pleased to see the executive order address the issue. Allor said, "The data clearly shows populated areas in southern Michigan are being hit the worst by coronavirus and my heart goes out to those individuals, but it was time to address the risk of potential exposure to our residents."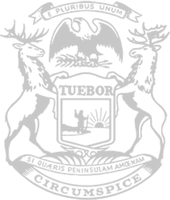 © 2009 - 2020 Michigan House Republicans. All Rights Reserved.
This site is protected by reCAPTCHA and the Google Privacy Policy and Terms of Service apply.