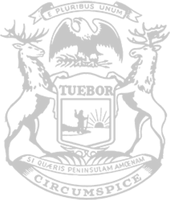 Rep. Allor: PFAS study in area will provide answers, solutions
RELEASE
|
September 8, 2021
State Rep. Sue Allor, of Wolverine, today issued the following statement after PFAS testing began at the Alpena Combat Readiness Training Center near Lake Winyah and Thunder Bay. The testing, conducted through the Michigan Department of Environment, Great Lakes and Energy (EGLE), will include approximately 30 samples, and determine if PFAS is migrating in the area. Results of the testing are expected to be finalized in 30 days:
"Like any other Michigander, I share concerns about the quality of one of our greatest natural resources – our water. I will continue to keep this issue at the forefront for our area. This testing will help us get answers and pursue an appropriate course of action. The federal government is also doing a remedial investigation into PFAS and EGLE will be able to share findings with them to deliver a full picture. 
"This issue has been a top priority for me as a representative. I have taken a leading role in learning more about PFAS, educating my colleagues, and securing resources to protect residents and their families, as well as the environment from this "forever chemical."
"Signed legislation I sponsored tackled past hazardous practices and improved safety protocols to help pinpoint sources of contamination and increase awareness. While chairing the Appropriations Subcommittee on the Department of Natural Resources and Environmental Quality, I fought for budget proposals that included continued funding for clean-up and help for residents affected by contamination.
"It's important for Michigan to be proactive in detection, containment and management. To do this, frank discussions and effective solutions are needed. I will continue to be a resource going forward as testing is performed in northern Michigan."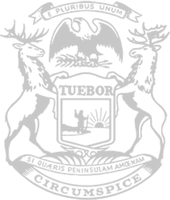 © 2009 - 2022 Michigan House Republicans. All Rights Reserved.
This site is protected by reCAPTCHA and the Google Privacy Policy and Terms of Service apply.