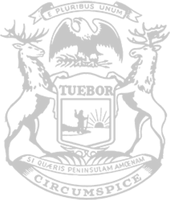 Rep. Allor: New Michigan budget prioritizes needs of Northern Michigan families despite challenges of COVID-19
RELEASE
|
September 24, 2020
State Rep. Sue Allor, of Wolverine, this week joined her colleagues in approving a new state budget that overcomes financial challenges presented by COVID-19.
Allor's vote helped the Michigan House advance a proposed plan for the fiscal year that begins Oct. 1. The proposed budget includes $20 million for environmental contamination response, $350,000 to add two new dam safety inspectors, and discounted doe licenses in the Modified Accredited Zone which has been affected by tuberculosis in their deer and cattle.
"While this has been a challenging process, I'm proud we came together to build a fiscally conservative and responsible budget for the people of Northeast Michigan," Allor said. "We looked at what issues are most important to our communities and worked in a bipartisan way for the people of Michigan. This is something to be proud of and excited about."
Allor noted the plan for the fiscal year that begins Oct. 1 was once again approved without tax increases or state growing government.
Other highlights for the budget include:
• Education: The Legislature fought to ensure there will be no cuts whatsoever to the education budget. Every program will be protected, and school districts will receive a $65 bump in per-pupil funding across the board. In addition, a 'new teacher' stipend of up to $1,500 will be offered to new educators to encourage them to stay in the field and show how much they are appreciated.
• Public safety: Additional Michigan State Police troopers will be trained, and local-level road patrols are supported.
• Jobs: The Legislature successfully continued funding for important initiatives such as Going Pro – which supports jobs in the trades, along with investments to support rural broadband initiatives that are vital to economic development.
• Public health: The Legislature's efforts to ensure facilities have the necessary tools to fight COVID-19 continue, including $20 million to provide personal protective equipment (PPE) in skilled nursing facilities. The budget also includes resources supporting mental health, children with autism, and cleanup of PFAS and other pollution threatening drinking water.
• Children, families and seniors: The budget includes support for the Healthy Moms Healthy Babies program, child advocacy centers, and senior citizen program grants. A pilot program will be established helping connect isolated seniors with callers who check in on their welfare.
The budget plan – contained in House Bill 5396 and Senate Bill 927 – advances to the governor for her consideration.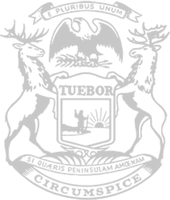 © 2009 - 2021 Michigan House Republicans. All Rights Reserved.
This site is protected by reCAPTCHA and the Google Privacy Policy and Terms of Service apply.