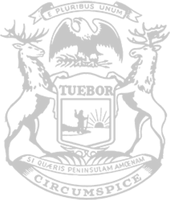 Rep. Allor: 'Moving forward in the right direction' as Cheboygan, Alpena and Presque Isle counties prepare to partially reopen Friday
State Rep. Sue Allor, of Wolverine, today announced Cheboygan, Alpena and Presque Isle counties are among the Michigan locations set to partially reopen Friday, May 22.
Regions 6 and 8 are the two state regions which will see some return to normality following Gov. Gretchen Whitmer's executive orders which closed many businesses, Allor said, which is a step in the right direction.
"I am glad businesses such as retailers, bars and restaurants will be able to reopen as soon as Friday in certain areas," Allor said. "Areas that can safely operate and serve their customers certainly should, and I am pleased we will be moving forward in the right direction with this recent announcement."
The data in these regions shows consistently encouraging trends when it comes to the number of cases, hospitalizations, and the percentage of tests that are positive for the virus.
"I would like to point out, however, that there are other Michigan counties in the same percentile which could safely reopen as well – but the Governor put them into regions outside of the rest of Northern Michigan. As a result, some areas will needlessly continue to be dragged down, and should be re-evaluated."
Allor said businesses that will reopen Friday will be required to continue taking appropriate safety measures outlined in the Executive Order.
Restaurants and bars will open with a capacity to 50% of their normal seating, and retail stores will be allowed to resume using the same guidelines currently set for grocery stores, such as requiring the wearing of masks and for people to stay 6 feet away from each other. In addition, groups of 10 people or less will be allowed to assemble, and local public health directors will be given leeway to be more restrictive if they so choose.
"It is excellent we will be moving in the right direction," Allor said. "The health of residents has been and continues to be a top priority, but we also know many individuals are struggling as a result of excessive measures taken by Gov. Whitmer. Allowing people to begin to safely visit businesses, family members, and friends is the common-sense answer Michiganders are looking for and expect."
Region 6 includes the following counties: Manistee, Wexford, Missaukee, Roscommon, Benzie, Grand Traverse, Kalkaska, Crawford, Leelanau, Antrim, Otsego, Montmorency, Alpena, Charlevoix, Cheboygan, Presque Isle, and Emmet.
Region 8 includes the following counties: Gogebic, Ontonagon, Houghton, Keweenaw, Iron, Baraga, Dickinson, Marquette, Menominee, Delta, Alger, Schoolcraft, Luce, Mackinac, and Chippewa.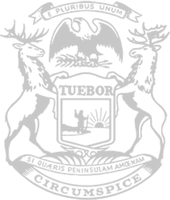 © 2009 - 2020 Michigan House Republicans. All Rights Reserved.
This site is protected by reCAPTCHA and the Google Privacy Policy and Terms of Service apply.