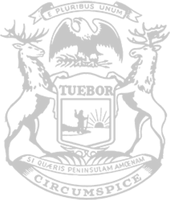 Rep. Allor: Governor Whitmer fails to work together – Again
Column by State Rep. Sue Allor
For more than a month now, the growing concern over the threat of the coronavirus has dominated our daily lives – businesses are shuttered, classrooms are empty, and families and friends have been forced apart. There is no question COVID-19 has caused an enormous amount of disruption for all of us. I know from speaking to many of you over the past few weeks that we are all yearning to get back to a state of normalcy as quickly and safely as possible.
For the past few weeks, my legislative colleagues and I have joined Michiganders in urging Gov. Gretchen Whitmer to reconsider several of her executive orders, as we believe many of them are excessive in scope and that they frequently extend beyond what is necessary for protecting our families. Although I fully support practicing social distancing in public, as well as adhering to other recommended safety precautions, I cannot support the governor having unlimited, and unchecked powers – especially when she refuses to release certain data and information to substantiate her decisions.
While recently loosening some of her more comprehensive restrictions is a good start, the governor must do more to work with the Legislature moving forward. Last year, she refused to work with the House and Senate to create a state budget, which led to her infamous veto rampage. And again, recently, she bypassed the Legislature in order to implement an expensive plan for repairing Michigan roads – which amounted to only a partial fix for Michigan roads and indebted Michiganders for generations to come – it is increasingly evident that this go-it-alone attitude has become her trademark.
As in each of these cases, the harm experienced by Michigan families has forced the Legislature to  clean up a mess created by an overly zealous executive branch of our state government. However, I firmly believe that a similar result can be avoided under the present circumstances if the governor will resolve to work WITH the Legislature in passing appropriate and responsive legislation.
The truth is, many businesses will not survive Gov. Whitmer's orders, as many families have already been dealing with crippling financial stress caused by the restrictions she has imposed. Additionally, many Michiganders are not receiving the medical attention they need, especially for non-COVID-19 related needs.
I was elected by the people of Northeast Michigan to represent their voices in Lansing. Since COVID-19 began to spread and to gain significant influence in reshaping how we conduct our daily lives, I have been on countless conference calls, spoken to concerned mothers and fathers, business owners, out-of-work employees, local officials, medical professionals, school administrators, and many others about the serious challenges they are facing. Listening to them has provided me with much insight to offer on their behalf.
Right now, the governor has made it clear that she does not want to hear those voices while in her decision-making process. That is both frustrating and deeply disappointing.
Without a sense of collaboration with the Legislature, the governor has argued that she can use a decades-old statute on the books as her authority to hold unlimited authority in times of states of emergency. The Senate recently passed a bill to address this issue, but the governor has already said she will veto that bill; and without members of her own party crossing over, she'll get her way in keeping her current unlimited authority.
This poses a threat to our American system of the checks and balances in government which exists at nearly every level of government in our country. That is why, today, I voted in favor of a resolution authorizing Speaker Chatfield to commence legal action on behalf of the House of Representatives challenging the governor's recent unchecked actions. Like many of you, I agree with some of the executive orders, and strongly disagree with others. Many of our differences could be addressed by simply working with the Legislature – which she refuses to do and which is unacceptable in times like these. I have a record of working across the aisle, especially when it's in the best interest of the people I serve, the governor shouldn't shy away from this approach – it works.
I want to personally thank everyone who has reached out to me and my office over the past few weeks, whether to seek assistance with a specific issue or to express your thoughts and concerns. Likewise, I want to thank all our health care workers, grocery store clerks and food service employees, gas station attendants, and all others who have been working hard during this pandemic to help their neighbors. Your work is vital for keeping Michigan healthy, and your unfailing dedication cannot go unnoticed or unappreciated.
My office staff and I have been working remotely since mid-March, remaining committed to fighting for the people of Northeast Michigan. I encourage you to reach out with any questions or concerns by email at [email protected] or by phone at 517-373-0833.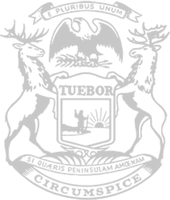 © 2009 - 2020 Michigan House Republicans. All Rights Reserved.
This site is protected by reCAPTCHA and the Google Privacy Policy and Terms of Service apply.