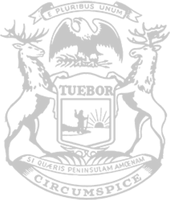 Rep. Allor fights for crucial elements within advancing state budget plan
RELEASE
|
September 23, 2021
State Rep. Sue Allor, of Wolverine, on Wednesday voted to approve a budget plan for the upcoming fiscal year that makes critical investments for people across northern Michigan.
The bipartisan budget proposal funds crucial services while ensuring the state emerges in strong shape from the COVID-19 pandemic and the subsequent executive orders from Governor Whitmer and her departments.
"Careful consideration was taken to ensure this budget helps Michiganders get back on their feet coming out of COVID-19, while also establishing a state government that operates in a more transparent and accountable fashion to the people it represents," Allor said. "It is a well-rounded plan and one that makes critical investments to provide resources that people need."
Allor highlighted the following elements of the advancing budget legislation: 
Supporting families: Lack of affordable childcare was one of the state's biggest workplace issues before the COVID-19 pandemic. It's an even bigger issue now as parents head back to the workplace after shutdowns. Efforts to make childcare more affordable and accessible are supported with $1.4 billion in federal COVID relief funds. This will provide grants, increase the income eligibility threshold, and temporarily boost provider reimbursement rates. Before- and after-school programs will also receive vital funding to help parents with care, including $500,000 for the Alpena Boys and Girls Club that Allor advocated for in the budget process. 
Providing safe drinking water and contamination cleanup: In addition to the normal investment for remediation and site clean-up, the budget includes additional, one-time funds that top $45 million. Those investments include $20 million for contaminated site cleanup and $14.5 million for PFAS remediation.
Assisting Michigan's vital agriculture industry: The Michigan Department of Agriculture and Rural Development budget, which Allor oversees as part of the appropriations process, includes $400,000 in a new fund used for reimbursement when the state places a supplier under quarantine. Grants of up to $20,0000 will cover the cost of additional feed, bedding, and other necessities while bovine tuberculosis testing is being conducted.
Protecting personal liberties and individual freedoms: Vaccine passports will be prohibited, and while state universities can mandate the COVID-19 vaccine, they must also offer multiple exemptions that are clear and viable. Mask mandates for schools will be left up to local school boards under the plan, not unelected bureaucrats within the state's Department of Health and Human Services or district health departments.
Protecting life: The budget proposal protects taxpayer dollars from going to abortion providers and prohibits DHHS from contracting with an entity that provides elective abortions or abortion counseling and referrals. The plan comes on the heels of President Joe Biden's proposed 2022 budget that omits a ban on federal funding for most abortions – discarding a decades-old provision within government spending bills.
Allor also secured funding for local projects that will improve communities and recreation in northern Michigan. A total of $350,000 is slated to go toward renovations at the Long Lake boat launch – a project that was put in jeopardy after the funding was removed by Gov. Gretchen Whitmer last year. Approximately $1.2 million will go to the Michigan Snowmobile and ORV Association for equipment and trail improvements.
Allor noted that other one-time investments will be considered in supplemental budgets after the new fiscal year begins on Oct. 1, and that she will continue fighting for critical funding for those in Alpena, Alcona, Cheboygan, Iosco and Presque Isle counties. The budget plan will advance to the governor for consideration with final legislative approval.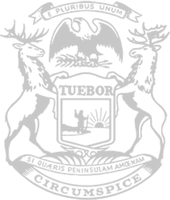 © 2009 - 2022 Michigan House Republicans. All Rights Reserved.
This site is protected by reCAPTCHA and the Google Privacy Policy and Terms of Service apply.