Rep. Alexander: Wasteful spending, less transparency makes for bad deal for taxpayers
State Rep. Greg Alexander today criticized out-of-control budget measures from Lansing Democrats that churn through taxpayer dollars while providing little transparency and accountability.
"As inflation continues to force families across our region and state into tough financial decisions, Democrats in Lansing are pressing on with reckless spending that ignores the priorities of workers and families," said Alexander, of Carsonville. "While people throughout our region tighten their belts, state government is getting more bloated than ever. I won't support such a tone-deaf action."
Alexander outlined wasteful spending within the advancing plans for the upcoming fiscal year, such as a new state archaeologist office, $10 million toward new electric vehicles for state employees and $21.5 million to Belle Isle improvements in Detroit while ignoring critical infrastructure needs in rural communities of Michigan. He also underscored numerous ploys that curtail transparency.
By increasing contingency spending limits, Democrats will be giving unelected bureaucrats close to a blank check to spend money without input from legislators or the people they represent. Democrats in the House today also stripped away important safeguards that allow legislators to act if state department heads spend irresponsibly by making State Administrative Board transfers.
Without these safeguards, unelected bureaucrats can spend large amounts of tax dollars without accounting for their decisions – and representatives of concerned people throughout Michigan won't have a say.
The plans also end requirements that state departments post severance payouts that exceed six weeks of wages online for the public. The payments earned scrutiny as the state responded to COVID-19 and saw various former department heads within Gov. Gretchen Whitmer's administration receive them upon departure amidst public outcry.
Alexander and House Republicans supported amendments to the budget plans to re-install the transparency measures, but they were not adopted by Democrat majority.
"Strong Republican leadership in past terms led to a massive $9 billion surplus and good financial planning," Alexander said. "Unfortunately, Democrats are blowing it on far-left social programs, ignoring the most important needs of taxpayers who help fund state government and making the state budget process less transparent while spending in ways we can't sustain.
"With a $9 billion surplus, we should support our communities by investing one-time resources in our local roads, bridges, and other infrastructure. Instead, House Democrats have spent down more than $8 billion of the surplus and only dedicate $400 million to local roads in this budget. We need real plans to fix local roads, provide more affordable and reliable childcare and keep our kids safe at school. These budget plans are a radical wish list that won't provide solutions."
The House budget plans are contained within House Bills 4244-45, 4246-49, 4280-81, 4286-87, 4289-90, 4292, 4303-04 and 4309-10.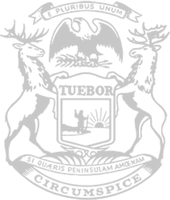 © 2009 - 2023 Michigan House Republicans. All Rights Reserved.
This site is protected by reCAPTCHA and the Google Privacy Policy and Terms of Service apply.