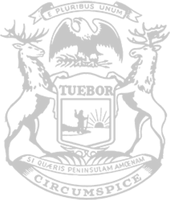 State Rep. Julie Alexander, R-Hanover, testifies before the House Oversight Committee on Wednesday, June 15, in support of a bipartisan, comprehensive plan she spearheaded to hold state government accountable to Michigan citizens when using emergency powers.
Rep. Alexander testifies on bipartisan plan to ensure emergency powers serve the people
At a House Oversight Committee hearing today, state Rep. Julie Alexander delivered testimony in support of her bipartisan, comprehensive plan to hold state government accountable to Michigan citizens when using emergency powers.
Michigan laws provide the governor and state agencies broad authority to address emergencies — mainly in the context of health or safety risks. To ensure accountability for the use of these emergency powers, Alexander and other state representatives introduced House Bills 6184-6214 to set timeframes, strengthen oversight by the Legislature, eliminate redundant laws, and remove unnecessary powers.
Alexander noted the importance of accountability for emergency authority, in light of sweeping orders that were issued during the COVID-19 pandemic by the governor and agencies in her administration.
"Our plan applies lessons learned regarding the use of emergency powers in the last few years," Alexander said. "In Michigan, we've all learned from experience that authority without accountability can cause distrust. I crafted this package — a plan for better accountability — because I've heard frustrations expressed by people around the state, especially those I represent from Jackson County, who were confused that state agencies could hand down so many orders on their own. My colleagues have heard similar sentiments in their communities.
"In fact, the exchange of ideas between citizens and legislators not only helped inspire my efforts, it is also the end goal of this bipartisan plan: If the representatives of the people are involved in emergency powers, the people's voices can be heard and followed."
The plan would increase accountability by:
Setting reasonable timeframes: Some bills within the package would provide a specific role for elected legislators in the exercise of emergency powers, by ending the application of certain authority after 28 days, requiring the Michigan Legislature to decide whether to extend the power in that instance. Alexander is the sponsor of HB 6184, which would set a time limit and allow legislative reauthorization for epidemic orders issued by the Michigan Department of Health and Human Services, which were used quite broadly regarding COVID-19.
Ensuring transparency: In order to ensure lawmakers overseeing state departments are aware of the use of emergency authority, other bills would simply require the executive branch to notify the Legislature in a timely manner — typically 24 hours — after some powers are exercised. Alexander, who chairs the House Agriculture Committee, sponsored House Bill 6199 to require legislative notification within 24 hours after the Michigan Department of Agriculture and Rural Development issues a notice to deal with dangerous insects or diseases affecting plants.
Cleaning up the law: Additional bills in the package would repeal unnecessary or outdated emergency powers, some of which have rarely or never been used. Other statutes to be repealed are redundant, granting power also authorized elsewhere in Michigan law.
The plan remains under consideration by the committee.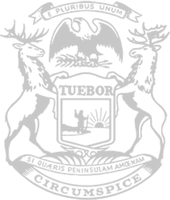 © 2009 - 2023 Michigan House Republicans. All Rights Reserved.
This site is protected by reCAPTCHA and the Google Privacy Policy and Terms of Service apply.