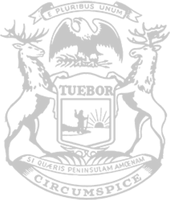 Rep. Alexander supports bipartisan plan to help reduce health care costs
State Rep. Julie Alexander today supported a bipartisan plan approved in the Michigan House to make health care more accessible and affordable.
Alexander, a member of the House Committee on Health Policy, noted the three main goals of the plan: Lowering the cost of prescription medicine, increasing access to care and providing a higher standard of care.
"This plan tackles the problem of rising health care costs head-on; transparency requirements will give the public the access they deserve to information about their care," said Alexander, of Hanover. "I proudly support these reforms to provide Michigan families greater access to care at more affordable rates."
Some of the reforms passed by the House would help make care more affordable by capping out-of-pocket costs for insulin, placing a check on unregulated prescription middlemen who manipulate drug prices and pad their pockets with money instead of passing along savings to consumers, and giving individuals greater flexibility through their insurance to buy cheaper prescriptions.
Earlier this month, Alexander hosted a Jackson pharmacist in Lansing to testify in Health Policy Committee in support of legislation to reduce drug costs. The pharmacist shared with committee members his insightful, on-the-job perspective about the challenges Jackson families face to pay high costs for the prescriptions they need.
Another piece of the plan would ensure access to life-saving treatments like oral chemotherapy. The plan would ensure Michigan patients aren't forced to pay a higher co-pay, deductible or co-insurance to access oral chemo, which is a less invasive therapy than intravenous chemo, and which can be used in the comfort of one's own home. Access would also be improved by allowing more telehealth services and by broadening the scope of practice for some health care workers.
Other bills in the reform package would increase transparency — requiring hospitals to make their charge list available online, removing gag clauses for pharmacies, and increasing reporting requirements on drug manufacturing companies.
"Michigan patients sometimes pay higher prices for health care simply because they don't know their options, and other times the root causes of high costs are concealed in obscurity," Alexander said. "Increased transparency will help address both of these issues."
A full list of the reforms included in the plan is available here.
The package now advances to the Senate for consideration.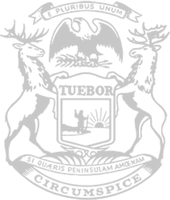 © 2009 - 2021 Michigan House Republicans. All Rights Reserved.
This site is protected by reCAPTCHA and the Google Privacy Policy and Terms of Service apply.