Rep. Alexander spearheading key update to state's food law
State Rep. Greg Alexander, of Carsonville, has introduced legislation to modernize Michigan's Cottage Food Law to allow local entrepreneurs to sell their products online or by mail order.
The law allows people to sell products made in their home kitchens without obtaining a state food license. This only applies to foods with minimal risks to safety, meaning that the items are not potentially hazardous and do not need a controlled temperature. These foods include jams, jellies, candy, granola, baked goods and others.
Currently, state law requires in-person delivery for cottage food sales or a direct sale to customers at farmers markets or roadside stands. House Bill 4333 is a practical update that allows sellers to ship products to meet online and mail orders.
"This is a common-sense reform that will no longer burden home cooks who do business out of their kitchens and provide people in our communities with various everyday items," Alexander said. "Many small businesses handle online orders. This will allow home cooks the same opportunity while maintaining critical safety and transparency standards to protect consumers."
Alexander emphasized that the reforms will increase revenue at a needed time for many people across Michigan as costs remain high and that other states have already taken steps to modernize their Cottage Food laws.
Labeling for ingredients, allergens, net weight or volume, name and address of the cottage food operation, and other safety measures will still be required within HB 4333, which has been referred to the House Agriculture Committee for consideration.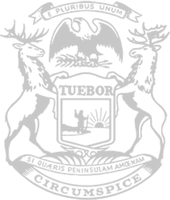 © 2009 - 2023 Michigan House Republicans. All Rights Reserved.
This site is protected by reCAPTCHA and the Google Privacy Policy and Terms of Service apply.