Rep. Alexander: Safety protections will be discarded within extreme abortion bills
RELEASE
|
September 19, 2023
State Rep. Greg Alexander today said Democrat abortion plans moving through the Legislature undermine the health and safety of women and push far beyond what voters approved through a 2022 ballot initiative.
House Bills 4949-59, tabbed the "Reproductive Health Act," were considered this past week by the House Health Policy Committee. The 2022 ballot initiative sought to reinstall legal protections under Roe v. Wade, but the bills under consideration in the Legislature that were supposedly designed to simply implement the approved measure instead remove critical medical licensing and safety requirements in surgical abortion centers.
"These measures go beyond what people voted to approve," said Alexander, of Carsonville. "These basic health and sanitation protections were put in place for the safety of women. They weren't put in place to restrict women from having an abortion. If we are going to treat these procedures as standard health care, then they should come with standard health and safety protections like numerous other procedures demand. They should not be systematically removed."
Alexander said getting rid of these standards could create more situations like that of a Muskegon clinic that was found in 2013 to have avoided routine inspections by both state and local health agency officials. The city closed the clinic in December of that year due to unsanitary conditions.
Polling conducted by Marketing Resource Group this year shows that 90 percent of Michigan voters support the licensing and inspection of abortion facilities for health and safety purposes.
The plans also eliminate requirements for providers to report the abortions they perform and any instances of a woman facing complications or death as the result of an abortion. They also end coercion protections that help keep women from being forced into hastily made medical decisions or pressured by an abusive partner to go through with a procedure.
"This legislation takes away common-sense protections to satisfy a fringe contingent regarding this issue," Alexander said. "These plans will have long-lasting ramifications for people and care providers throughout our state."
The bills remain under consideration in the House Health Policy Committee.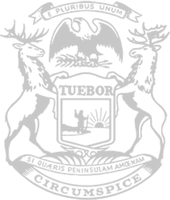 © 2009 - 2023 Michigan House Republicans. All Rights Reserved.
This site is protected by reCAPTCHA and the Google Privacy Policy and Terms of Service apply.