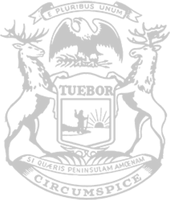 Rep. Alexander protecting worker freedom, Constitutional rights
State Rep. Greg Alexander, of Carsonville, this week voted against a pair of advancing Democrat proposals that go against individual freedoms and choice.
The Michigan House approved legislation repealing the state's right-to-work law, along with bills requiring universal background checks for gun transfers and universal firearm licensing.
The current right-to-work law prohibits labor contracts that require union dues or fees. Alexander said his vote stood for the ability for workers across the region to choose what is best for themselves, their families and finances.
"We should be making it easier for people to be gainfully employed, not adding hurdles," Alexander said. "We are in constant competition with other states for jobs, workers and transformational economic opportunities. Restricting worker choice does not make Michigan attractive in these efforts. The ramifications of this decision will be felt for years to come."
Alexander said the advancing Democrat plan will be tough news for workers who just found out they would be seeing an income tax cut. Republicans in the Legislature fought to preserve an automatic income tax rollback that was promised when the state's budget surplus surpassed a certain level, which happened this year.
"Being required to fork over their hard-earned money for union dues will now amount to a pay cut for them after they thought they were getting a pay raise," Alexander said.
Alexander also voted against efforts to curtail the rights of law-abiding gun owners. Several crackdowns within the proposals will complicate sales between family members involving hunting rifles and shotguns, impact private sales in areas of the state where firearms shops are not close by, and take other steps that make the right to keep and bear arms more difficult.
"These are vague, tack-on laws that won't deter criminals, but seem eager to criminalize people who are just trying to exercise their Constitutional rights," Alexander said. "We should focus on enforcing laws we already have and sensible solutions to help stop violence, not rush through proposals that create confusion and consequences for people who are not criminals."
The right-to-work repeal legislation is contained within House Bills 4004-05. The bills pertaining to firearms are House Bills 4138 and 4142-43. The plans advanced to the Senate for consideration.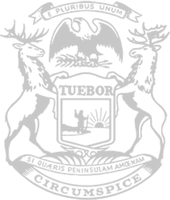 © 2009 - 2023 Michigan House Republicans. All Rights Reserved.
This site is protected by reCAPTCHA and the Google Privacy Policy and Terms of Service apply.