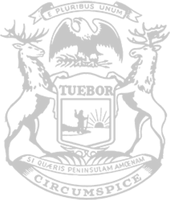 Rep. Alexander: New efficient government plan will help unemployed workers
RELEASE
|
September 30, 2021
Citing thousands of Jackson area residents who have contacted her office for assistance with jobless claims, state Rep. Julie Alexander today announced her support for a new proposal to improve service at the Unemployment Insurance Agency (UIA).
"Workers in our Jackson community who were displaced by the pandemic soon had to deal with another problem — an unemployment agency unprepared to provide efficient, sufficient service," said Alexander, of Hanover. "Now, more than a year and a half after COVID-19 hit Michigan, people are still struggling to get answers from the agency amid long delays on their claims, and we must tackle these systemic problems. The new plan will clean up the UIA and treat unemployed workers with the respect they deserve."
The House Oversight Committee unveiled the plan to clean up the UIA on Tuesday. The comprehensive plan seeks to correct problems such as slow response, poor service and little transparency.
Currently, the UIA is not required to review claims in any specific timeframe. The plan will establish a limit of 10 business days for the agency to review and make a determination on a claim.
A new independent citizens' advocate will serve as a contact point, helping claimants get necessary information about their benefits. The advocate will also provide transparency surrounding the administrative appeals process and how it impacts claims. The UIA will provide details about how many appeals are filed and how long cases are delayed by the process.
"As I talk with people from our Jackson community, I always do my best to give them the answers they deserve," Alexander said. "The unemployment agency has often failed to provide answers to the workers who needed them, and people have turned to my office for assistance getting in touch. While I am always happy to help out, our plan will help claimants get answers more quickly, directly from the agency."
The plan will be introduced as a package of multiple bills in the coming days.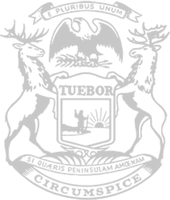 © 2009 - 2022 Michigan House Republicans. All Rights Reserved.
This site is protected by reCAPTCHA and the Google Privacy Policy and Terms of Service apply.