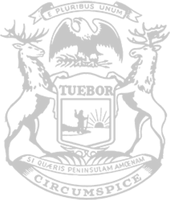 Rep. Alexander: Michigan health care workers deserve protection from COVID-19 lawsuits
State Rep. Julie Alexander today said health care workers on the front lines of the COVID-19 pandemic in Michigan deserve the legal protections provided in a plan recently approved by the Legislature.

Alexander, of Hanover, said health care professionals have been forced to make incredibly difficult decisions while caring for patients under strained circumstances due to the coronavirus. The Legislature's plan protects them from unwarranted COVID-19 lawsuits, ensuring they can focus their time and energy on providing the best care possible to patients.

"Our health care heroes have put their health and the health of their families on the line and answered the call to serve throughout this pandemic," Alexander said. "At the beginning of this crisis, the guidance they were getting was changing by the day as they were treating a wave of patients who had a virus with no known cure. Doctors, nurses and other medical professionals were called upon to use innovative techniques with limited medical resources. They should not have to worry about being sued for doing their best to save lives during this unprecedented time."

Alexander noted the proposal approved by the House closely reflects the medical liability protections the governor previously included in her executive order, which she rescinded last month. If enacted, Senate Bill 899 will ensure health care workers are protected until the pandemic is over. It also covers workers for actions they took at the beginning of the crisis before the governor first issued the order offering the liability protection.

Senate Bill 899 does not provide blanket immunity. Cases of willful misconduct, gross negligence or intentional infliction of harm would still be actionable for litigation.

"The protections provided in this plan are fair and reasonable," Alexander said. "The governor should do the right thing and sign this legislation into law, so our health care workers are properly protected as we continue to battle COVID-19."
###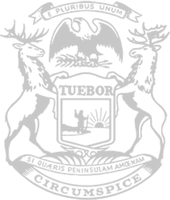 © 2009 - 2020 Michigan House Republicans. All Rights Reserved.
This site is protected by reCAPTCHA and the Google Privacy Policy and Terms of Service apply.