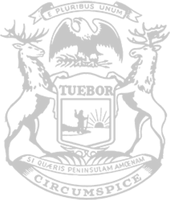 State Rep. Julie Alexander, of Hanover, speaks on the House floor in support of her resolution declaring June 9, 2021, to be 102nd United States Colored Troops Day in Michigan.
Rep. Alexander leads House in remembrance of black Civil War regiment
The Michigan House of Representatives today approved state Rep. Julie Alexander's resolution commemorating the 102nd U.S. Colored Troops, Michigan's only regiment of black soldiers in the Civil War.
"The soldiers of the 102nd U.S. Colored Troops served and sacrificed for the Union and freedom despite the discriminatory treatment they and other black units received," said Alexander, of Hanover. "By paying tribute to the brave men who fought to preserve our nation and extend freedom and equality to all during the Civil War, we perpetuate their enduring legacy — a legacy that motivates us all to deeper service for the country we hold dear. The people of our state and nation are forever grateful for their bravery and unyielding commitment to our highest ideals."
House Resolution 125 declares June 9, 2021, to be 102nd United States Colored Troops Day in Michigan. The regiment was originally known as the First Michigan Colored Infantry before being rebranded by the federal government; Michigan's white regiments, however, retained their state designations. The name change was only one area in which the 102nd received disparate treatment compared to white units. Black soldiers also received lower pay and were commanded by white officers.
Despite the racial discrimination they faced, the soldiers in the 102nd USCT served faithfully and courageously, whether constructing fortifications, destroying Confederate railroads, or fighting and even sacrificing bravely in battle.
Alexander said the resolution was inspired by Maurice Imhoff, a young Jackson resident who has worked to promote the history of the 102nd USCT. Imhoff is a reenactor for the 102nd USCT, and he has led fundraising efforts to purchase signs marking the 102nd United States Colored Troops Memorial Highway on I-375 in Wayne County, as well as for conservation and a replica of a regimental battle flag. Imhoff also serves the city of Jackson on both the Historical District Commission and Human Resources Commission.
"Maurice has invested his time and efforts to study and preserve Michigan's rich history," Alexander said. "I am so glad he was able to visit the House of Representatives today as we recognize his work and the history he strives to preserve and promote."
HR 125 was approved by voice vote.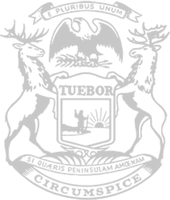 © 2009 - 2022 Michigan House Republicans. All Rights Reserved.
This site is protected by reCAPTCHA and the Google Privacy Policy and Terms of Service apply.