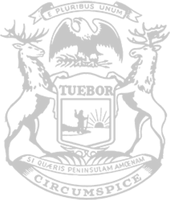 State Rep. Julie Alexander speaks in support of her resolution recognizing March 23, 2021, as Agriculture Day in Michigan.
Rep. Alexander leads effort to celebrate Ag Day, recognize important work of Michigan farmers
State Rep. Julie Alexander, chair of the House Agriculture Committee, today offered a House Resolution declaring March 23 as Agriculture Day in the state of Michigan.
Each year, states across the nation recognize March as a time to celebrate the importance of food and agriculture as a significant contributor to the national economy. Michigan's food and agriculture industry contributes more than $104.7 billion annually to the state's economy as well as approximately 805,000 jobs and over 17 percent of the state's workforce.
"Throughout our state's ongoing challenges brought by the pandemic, we have been reminded of an important lesson regarding the supply chain of our food and the value of our farmers," Alexander said. "Never before had we experienced such a challenge in finding the foods we needed at our local grocery stores."
Michigan is the second-most diverse agriculture state in the nation. More than 47,000 farms comprise nearly 10 million acres of farmland, which produce more than 300 food and agricultural commodities. 99% of Michigan farms are family-owned and multi-generational.
Alexander shared that Michigan is the largest producer of asparagus, tart cherries, cucumbers, and squash. It ranks in the top ten for 29 additional commodities including: apples, sugar beets, potatoes, blueberries, and celery.
"Michigan's food and agricultural sector continues to grow, offering new business and career opportunities for the people of Michigan," Alexander said. "Food and agriculture truly are a cornerstone of Michigan's continued prosperity with an exciting future."
The resolution was adopted with overwhelming bipartisan support.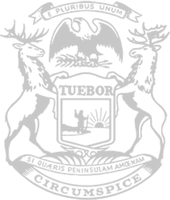 © 2009 - 2021 Michigan House Republicans. All Rights Reserved.
This site is protected by reCAPTCHA and the Google Privacy Policy and Terms of Service apply.