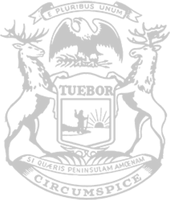 Rep. Alexander: House approves plan to guide Jackson County through COVID-19 pandemic
State Rep. Julie Alexander and the Michigan House this week approved several measures to continue protecting and helping families in Jackson County and throughout Michigan during the remainder of the COVID-19 pandemic.
Alexander, of Hanover, said the proposals would better serve residents of our state in the wake of the recent Michigan Supreme Court ruling that struck down the governor's coronavirus related executive orders. Some key measures the House is implementing include extending assisting workers and job providers, better protecting nursing home residents and unemployment benefits.
"I've heard from hundreds in our community who have shared that they feel their voices have not been heard throughout this pandemic," Alexander said. "Michigan families expect and deserve better results, more transparency and decisions that are based on science, which will lead to better results. Our families deserve to know their elected officials are fighting for them and doing their jobs as they were elected to do. Now that the Supreme Court has ruled, I look forward to working with my colleagues to develop a common-sense plan of action to move our state forward safely as this pandemic continues."
Senate Bill 886, which received overwhelming bipartisan support in both the House and Senate, safeguards the unemployment insurance benefits put in place to address the pandemic and guarantees those claims will continue uninterrupted for the maximum number of weeks allowed by the federal government. The plan would protect employees who left work to self-isolate or quarantine, as well as people who are immunocompromised or need to care for a family member diagnosed with COVID-19. It also ensures job providers will continue to be held harmless for unemployment benefit charges if their employees were laid off because of the COVID-19 pandemic.
Senate Bill 1094 and House Bill 6137 aim to reduce the spread of COVID-19 in nursing homes by implementing recommendations of the Nursing Homes COVID-19 Preparedness Task Force. The measures would prohibit the return of COVID-19-positive residents to nursing facilities unless they have fully recovered, or the facility has established a state-approved dedicated area to care for individuals with the virus.
In addition, the plan allows safe and responsible in-person visitations for all nursing home residents, requires health data reporting and a strategy to address testing needs for our most vulnerable. This measure also received overwhelming bipartisan support from legislators.
Other measures approved by the House would:
Provide local governments, school boards and other public bodies with a method to meet electronically, if necessary, to conduct business and engage with the public (SB 1108).
Provide flexibility to allow licensed health care workers such as physician assistants, registered nurses and pharmacists to continue testing people for COVID-19 (House Bill 6293).
Allow important documents, such as wills, deeds and other forms to be signed and witnessed electronically through the end of 2020 (HBs 6294-97).
Allow retirees to return to work to help the UIA with the overwhelming number of claims without forfeiting their retirement benefits (SB 911).
Extend the validity of vehicle registrations, driver's licenses and state identification cards that expired after March 2020, and waive late fees associated with renewing expired documents until Dec. 31, 2020 (HBs 5756, 5757, 6192).
Establish a plan to open state unemployment offices and Secretary of State branches to better serve the public (SB 748). The measure also acknowledges the need for COVID-19 testing in nursing homes with faster results through dedicated labs.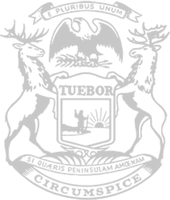 © 2009 - 2021 Michigan House Republicans. All Rights Reserved.
This site is protected by reCAPTCHA and the Google Privacy Policy and Terms of Service apply.