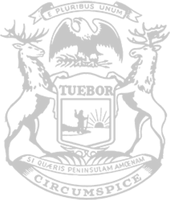 From left, Pam Campau, Phil Campau, and state Rep. Julie Alexander pose before the meeting of the House Workforce, Trades and Talent Committee on Thursday, June 17, 2021. The Campaus testified about how staffing shortages led to the closure of one of their assisted living homes.
Rep. Alexander hosts, hears from owners of Jackson assisted living facility
State Rep. Julie Alexander today hosted Phil and Pam Campau, owners of Jacqueline House Assisted Living in Jackson, at the state Capitol.
The Campaus came to Lansing to testify before the House Committee on Workforce, Trades and Talent on current workforce challenges in Michigan. They recently had to close their Cement City location because of staffing shortages.
"Phil and Pam Campau have a deep love for our elderly neighbors, and they started Jacqueline House to provide professional care in Jackson and nearby communities," said Alexander, of Hanover. "The recent closure of their Cement City location is truly heartbreaking. Residents and staff have had to relocate; other families will now have fewer care options for their loved ones with dementia, Alzheimer's or Parkinson's. Unfortunately, government policies like increased unemployment benefits have contributed to the shortage of candidates for important, quality jobs like those at assisted living homes.
"My responsibility is to listen to the people I represent, and I truly appreciate Phil and Pam's openness in sharing the challenges they are facing. Their work is far more than just business; it is integral to the well-being of so many in our community."
After their experience caring for Pam's parents, the Campaus in 2013 founded Jacqueline House in Cement City to specialize in care for residents with dementia, Alzheimer's and Parkinson's. The Campaus opened their Jackson facility in 2015.
"In early March of this year, we ran into a major hurdle that drastically changed our trajectory from growth and inspiration to an uncertain future of struggle to attract and retain workers to help us provide day-to-day care," Phil told the committee. "We interacted with our colleagues and discovered that this is a widespread challenge in our industry. Various homes are closing in our community, and others, like us, are paring back their services because of the difficulties associated with hiring and retaining employees."
Jacqueline House has now moved all residents and staff to its Jackson location.
"We do not want candidates to miss out on the opportunity for meaningful employment, and we do not want families to face the worry that their loved ones might be turned away because there simply are not enough workers to provide their care," Phil said.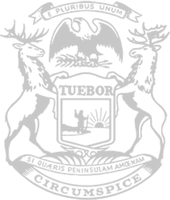 © 2009 - 2022 Michigan House Republicans. All Rights Reserved.
This site is protected by reCAPTCHA and the Google Privacy Policy and Terms of Service apply.