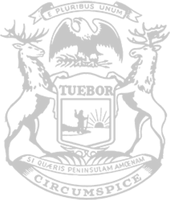 Rep. Alexander highlights reckless plans in Democrats' fall agenda
State Rep. Greg Alexander today said plans Democrats are slated to push for in the coming months will have a negative impact on consumers, small business owners, families and attempts to attract residents to Michigan.
Gov. Gretchen Whitmer and Democrat leaders went through several initiatives that increase regulation and don't address problems and priorities many people across the state feel are more prudent.
"Michigan ranks at the bottom for population growth and new reports show job growth screeching to a halt," said Alexander, of Carsonville. "But Democrats unfortunately want to push ahead with radical proposals that will make our state more expensive to live in instead of focusing on programs and policies that promote lower taxes, higher-paying careers, safer communities and more freedoms."
Alexander specifically took issue with bills forcing private workers and employers in Michigan to fund a new paid leave program which offers up to 15 weeks of paid leave every year.
"The basic question is who will pay for all this – especially after upcoming tax increases to cover all the spending that's been done this year already," Alexander said. "This is going to cost small businesses who serve as the backbone of our state and local economies millions of dollars. They will have no choice but to pay workers less or charge consumers more to pay for a new program that some workers may not even use. As our state looks to become more attractive for residents and job providers, this is yet another move in the wrong direction. We're going to see many hard-working business owners leave the state and make it somewhere else besides Michigan – and that's going to have a huge impact on our economy."
Zoning control was also a focus of the announced priorities. Alexander expressed significant concern regarding the idea of removing local zoning control – giving it to the Michigan Public Service Commission over elected local officials.
"Zoning control and what happens in my constituents' backyards shouldn't be controlled by unelected bureaucrats in Lansing to streamline what Michiganders may not want," Alexander said. "If local communities welcome wind and solar, that should be left to be their choice."
Alexander serves on three Appropriations subcommittees in the Michigan House, including the Labor and Economic Opportunity Appropriations subcommittee.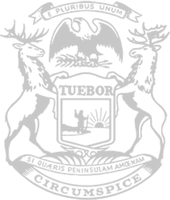 © 2009 - 2023 Michigan House Republicans. All Rights Reserved.
This site is protected by reCAPTCHA and the Google Privacy Policy and Terms of Service apply.