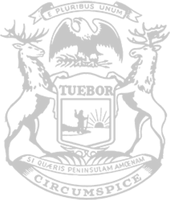 State Rep. Julie Alexander, of Hanover, speaks at the dedication of Sgt. Matthew R. Soper Memorial Highway in Jackson County on Friday, April 30, 2021, with Soper's family behind her. Soper was killed in the line of duty in Iraq in 2007, and Alexander introduced the legislation to name a portion of M-60 in his honor.
Rep. Alexander helps dedicate road in honor of fallen guardsman
State Rep. Julie Alexander today paid tribute to fallen Michigan National Guardsman Matthew Soper by dedicating a portion of M-60 in his honor.
"Sgt. Soper, who grew up right here in our Jackson community, sacrificed his life in service to our state and nation," said Alexander, of Hanover. "He was a friend and relative to many, but he is an American hero to us all."
In June 2007, Soper was killed in the line of duty while deployed with the Michigan Army National Guard's 1461st Transportation Company in Bayji, Iraq. Soper's death came only two months before his second tour of duty was scheduled to end.
Alexander introduced a proposal to rename a portion of highway M-60 the "Sgt. Matthew R. Soper Memorial Highway," and the bill became law in December 2020. The memorial highway runs two miles in Jackson County between Fairway Drive on the east and Emerson Road on the west.
Joining Alexander at the dedication were members of Soper's family, and his brother Adam offered some remarks in his memory. Members of the guard were also in attendance. A color guard from the 1461st Transportation Company posted the colors at the start of the event. Brig. Gen. Lawrence Schloegl, the assistant adjutant general of the Michigan guard, addressed attendees, as did Command Sgt. Maj. William W. Russell III.
Connect the Dots, a community organization, helped purchase signs to mark the renamed highway. The signs were unveiled today.
"Matthew Soper may be gone from us, but the dedication of this road will help ensure that he is never forgotten," Alexander said. "Most importantly, we must each dedicate ourselves to preserve his memory and his legacy of service."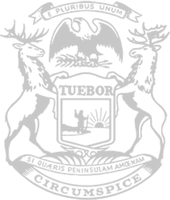 © 2009 - 2022 Michigan House Republicans. All Rights Reserved.
This site is protected by reCAPTCHA and the Google Privacy Policy and Terms of Service apply.