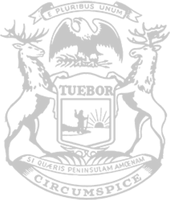 Rep. Alexander: Governor's broadband veto will hurt Jackson families
Whitmer vetoes first of two bills to improve internet access
State Rep. Julie Alexander today questioned Gov. Gretchen Whitmer's veto of bipartisan legislation to increase access to reliable internet service.
"Across the state, many rural and urban communities alike have little or no access to fast, reliable internet service; remote work and virtual classes due to the pandemic have made this need even more pressing," said Alexander, of Hanover. "We should be incentivizing investment in broadband infrastructure, but the governor's veto of this bipartisan plan will have devastating consequences on our Jackson families."
Whitmer yesterday vetoed House Bill 4210, one of two parts to a reform to reduce costs and incentivize construction of new broadband equipment. The other part of the plan remains under consideration by the Senate. Both bills were approved by the House of Representatives with bipartisan support.
The bills would encourage the expansion of reliable, fast internet access to underserved communities by exempting property taxes on any new broadband equipment in areas in need, thereby lowering costs on expanding providers.
"Gov. Whitmer's administration extended remote work requirements the very same week that she vetoed legislation to expand broadband," Alexander said. "The governor is forcing many office employees to rely on poor or nonexistent internet service at home while simultaneously rejecting attempts to improve internet access. This just doesn't make sense.
"The cost of installation — sometimes as much as $100,000 per mile — is one of the greatest barriers to increasing internet access across the state, and tax exemption is a great way to ease some of that burden. Gov. Whitmer's reckless veto will set back efforts to get internet service to those who need it most. I will continue to advocate for bipartisan solutions like the one vetoed."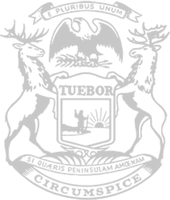 © 2009 - 2021 Michigan House Republicans. All Rights Reserved.
This site is protected by reCAPTCHA and the Google Privacy Policy and Terms of Service apply.