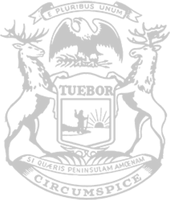 Rep. Alexander fights to remove harsh, unfair penalties for low-level snowmobile offenses
State Rep. Julie Alexander and Jackson County resident Robert Diamond testified this week before the House Natural Resources and Outdoor Recreation Committee in support of Alexander's plan to re-evaluate the penalty for a mis-location of a snowmobile registration decal in Michigan.
Alexander, of Hanover, introduced the plan after hearing from Diamond, an upstanding citizen who simply placed his registration decal on the back of his snowmobile rather than the front. After repeatedly having the decal fall apart because of the elements and minimal area to adhere, he placed IT on another part of the snowmobile.
"Mr. Diamond purchased three registration decals in three years – even though one registration is valid for three years," Alexander said. "Michigan winters can be rough, as we all know, and this caused his decals to wear out. In an effort to better protect his permit, he made the decision to place his sticker on the back of his snowmobile rather than the front. He was trying to protect the sticker by changing its placement – and learned the hard way that this wasn't acceptable."
Failing to display a snowmobile registration sticker or a trail permit decal is currently a misdemeanor punishable by up to 90 days in jail and/or a fine of up to $500. Alexander's plan would make the violation a civil infraction with a maximum fine of $150.
Diamond said a misdemeanor would be detrimental to his career.
"I knew at that point that I had to try to change the current law or not plead guilty to it," Diamond said.
Rep. Alexander said this legislation must be updated to better reflect the crime, adding that Diamond accepted his mistake and a fine would have been punishment enough.
"As in all good legislation, it comes from the people we serve, allowing them to have their voices heard," Alexander said. "I am glad Mr. Diamond was willing to speak before the committee and share his story. He is a law-abiding citizen who, due to our current law, was charged extensively with a misdemeanor. He had to pay significant attorney costs simply to keep his job and his livelihood."
House Bill 5551 was referred to the Judiciary Committee for further consideration.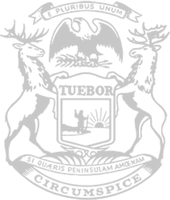 © 2009 - 2020 Michigan House Republicans. All Rights Reserved.
This site is protected by reCAPTCHA and the Google Privacy Policy and Terms of Service apply.