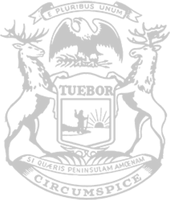 Rep. Alexander: COVID-19 hardships related to agriculture, food and beverage industry topics of conversation during Joint House committee
RELEASE
|
September 10, 2020
State Rep. Julie Alexander, chair of the House Agriculture Committee, today said the challenges presented by COVID-19 have affected Michigan's food supply in many ways for Michigan families.
Several people testified about those challenges during a joint hearing held recently by the House Agriculture and Commerce and Tourism committees. Using those testimonials, and additional statements from industry experts, a video has been created to document this unique period of time. 
"It is important we reflect on the challenges our food and beverage industries have faced during COVID-19. By allowing their voices to be heard, we better understand those challenges and prepare for the future," said Alexander, of Hanover. "Over 350,000 people in the hospitality industry have been furloughed or laid off since March 16. Our state has lost nearly 1,000 restaurants already, and the worst may yet to be realized. I want to thank all the hard-working people who came forward and shared their stories with legislators – I can assure you that your voices matter at the Capitol, and the fight to get through this is far from over."
Alexander said many of the restrictions imposed by the governor's executive orders have made it more difficult for farmers to sell their products to consumers. To make an already tough situation worse, farmers were still recovering from 2019 – when an abnormally long winter and extremely rainy, wet spring destroyed crops and devastated the livelihoods of thousands of families in the agricultural industry.
"These problems created lasting effects that have now carried into 2020," Alexander said. "Agriculture is one of Michigan's most precious resources and is vital to our state's economy; it's driven by small, local family businesses that employ their neighbors. Those people deserve to be heard. As we move forward, I know we will come out even stronger as we fight this battle together."
Alexander said farmers, ag stakeholders and others in the food and beverage industries should feel free to reach out to her office anytime to ask questions or share their concerns by calling (517) 373-1795 or emailing [email protected].
###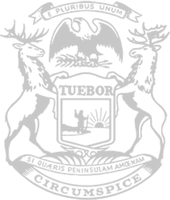 © 2009 - 2020 Michigan House Republicans. All Rights Reserved.
This site is protected by reCAPTCHA and the Google Privacy Policy and Terms of Service apply.