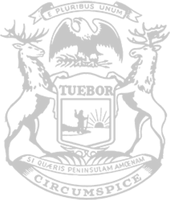 Rep. Alexander: Budget addresses unprecedented shortfalls served up by COVID-19
RELEASE
|
September 24, 2020
State Rep. Julie Alexander, of Hanover, this week joined her colleagues in voting to pass a responsible and effective state budget plan that overcomes massive financial challenges caused by the coronavirus pandemic.
Alexander said even during these unprecedented and challenging times, the Legislature has been fighting to protect funding in areas that matter most to Michigan families – including students and schools, roads, and the essential local services people rely on every day.
"This plan is something to be pleased with," Alexander said. "In a responsible, bipartisan way, we have reached an agreement and found a way to live within our means without increasing state government. Let's make our state government better – not bigger – while protecting and maintaining investments in the areas that matter most to our families in Jackson County and throughout Michigan." 
The budget proposal returns about $35 million to the state's budget stabilization fund, Alexander said. The per-student foundation allowance for K-12 schools remains unchanged, but schools will receive an additional one-time payment equal to roughly $65 per student, along with other changes to increase the commitment to Michigan's school aid fund. The school aid fund will surpass $15.5 billion, a record-high investment, allowing students to have the resources they need to succeed whether they are learning in-person or online this school year.
The proposal also makes investments in:
Jobs through funding initiatives that help residents pursue careers in skilled trades and support themselves and their families.  Almost $29 million in General Fund money will go toward Going Pro, a program that helps with this.
Public safety by training additional Michigan State Police troopers and supporting local-level road patrols.
Road repairs without raising taxes through continuing the plan that's been in place since 2015, which adds significantly more money to road repairs every year through 2021.
The budget plan – contained in House Bill 5396 and Senate Bill 927 – advances to the governor for her consideration.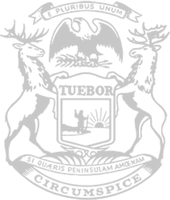 © 2009 - 2020 Michigan House Republicans. All Rights Reserved.
This site is protected by reCAPTCHA and the Google Privacy Policy and Terms of Service apply.