Rep. Alexander: After vetoes, it's impossible to take governor's tax statement seriously
State Rep. Julie Alexander, R-Hanover, today issued the following statement criticizing Gov. Gretchen Whitmer's new call for a sales tax suspension on school supplies after she previously vetoed three bipartisan tax relief plans passed by the Legislature:
"It's impossible to take Gov. Whitmer's supposed support for tax relief seriously. One after the other, she vetoed three tax relief plans — all of them bipartisan. I often hear from people in the Jackson community about the tough challenges of our economy, but the governor has shut down our efforts to secure relief for the taxpayers of Michigan."
Alexander and her legislative colleagues earlier this year approved two different plans for income tax relief, with increased savings for seniors and families, as well as a plan to pause the state's gas tax of 27 cents per gallon for six months. Whitmer vetoed all three, despite the bipartisan support they received in the Legislature.
###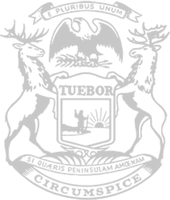 © 2009 - 2023 Michigan House Republicans. All Rights Reserved.
This site is protected by reCAPTCHA and the Google Privacy Policy and Terms of Service apply.