Rep. Albert: Now is not the time for Michigan's state government to spend more money
RELEASE
|
September 1, 2022
Michigan House Appropriations Committee Chair Thomas Albert, R-Lowell, today said state government should not pursue a budget supplemental this fall.
"Now is not the time for the state to commit to spending more money," Albert said. "We are in the early stages of a recession and there is no way to tell how bad this economic contraction may get. There are no guarantees tax revenues will come into state government as previously anticipated.  We must keep money in reserve to ensure we can fulfill the budget obligations already made, and to provide Michigan families tax relief so they can fight inflation and weather the worsening economy.
"Increased government spending – sparked by federal policies – has fueled the runaway inflation and other economic problems our nation has suffered this year," Albert said. "We shouldn't add more fuel to the fire. We must act responsibly at the state level and not make things worse."
Albert noted that the state's Strategic Outreach and Attraction Reserve (SOAR) Fund has roughly $230 million remaining, and he would consider proposals to utilize those resources on a case-by-case basis through the established process in state law.
"SOAR has resources that are already allocated for consideration of projects if and when the time comes," Albert said. "But I cannot support additional allocations until we have some clarity on the direction of the economy."
###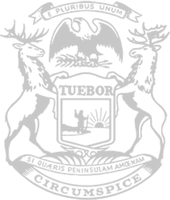 © 2009 - 2023 Michigan House Republicans. All Rights Reserved.
This site is protected by reCAPTCHA and the Google Privacy Policy and Terms of Service apply.