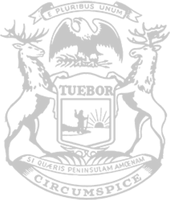 Rep. Albert: Michigan House continues work improving state's foster care, adoption services
Rep. Thomas Albert today helped lead the Michigan House as it approved more recommendations to improve the state's foster care and adoption services.
The legislation stems from a bipartisan task force established in early 2021 by Albert, R-Lowell, shortly after he became chair of the House Appropriations Committee.
"This is a pro-family, pro-child mission," Albert said. "The state of Michigan has a legal and more importantly a moral obligation to help kids in foster care find good, caring homes. This legislation is yet another step in our efforts to provide a bright future for the 13,000 children in Michigan's foster care system."
The task force created by Albert was chaired by Rep. Mary Whiteford, R-Casco Township, and included both Republican and Democratic legislators. The task force conducted comprehensive research to develop proposed reforms, several of which were approved by the House today.
The legislation will help place more foster children with qualified friends or relatives whenever possible. The plan also would further expand kinship care options – helping the state address a critical shortage of foster care parents.
Other parts of the plan will help the state safely reduce the number of young people in the child welfare system by promoting adoption and other options, and reinvest the savings to further improve services. A new tax credit would be available for Michigan job providers that provide paid leave while parents care for their newly adopted children.
An annual needs assessment would be conducted to better understand where service gaps exist and ensure residential treatment options meet the needs of children who require clinical intervention. A new Foster Care Improvement Commission would study best practices and recommendations to improve Michigan's child welfare system.
Foster care homes in good standing could apply for extended licenses. The plan also would coordinate training for attorneys involved in child welfare proceedings to ensure they understand the complexities involved with representing children who have been abused or neglected.
"I want to thank Rep. Whiteford and every member of this bipartisan task force for their great work," Albert said. "I am confident these changes ultimately will make life better for foster kids across the state."
The legislation advances to the Senate for further consideration.
###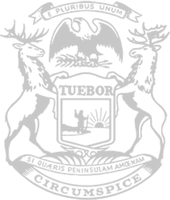 © 2009 - 2022 Michigan House Republicans. All Rights Reserved.
This site is protected by reCAPTCHA and the Google Privacy Policy and Terms of Service apply.