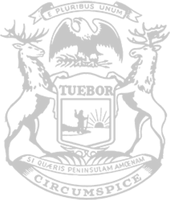 Rep. Albert: Michigan House approves historic investment to protect drinking water, improve roads and other critical infrastructure for future generations
The Michigan House, led by Appropriations Committee Chair Thomas Albert, today approved a historic plan to protect drinking water, fix roads, upgrade parks and make other important improvements to state and local infrastructure.
The $4.8 billion overall plan also continues COVID-19 relief and a stabilization of the state's unemployment benefits trust fund to strengthen communities and help residents in countless ways.
"We have an unprecedented opportunity to make monumental improvements to the structural foundation of Michigan communities for decades to come," Albert said. "We must take advantage of it and do it the right way.
"We should acknowledge what puts us in this situation. The federal government has adopted policies that provide unprecedented resources to states but also mortgages the future of our children and grandchildren. That is the reality we face at the state level — and we must make the best of it," Albert continued. "We have a responsibility to use these resources in a way that will benefit our children and grandchildren for the rest of their lives. This plan accomplishes that mission through one-time spending that does not grow government dependence or long-term, continuing programs."
Senate Bill 565 and House Bill 5525 include more than $4.2 billion in federal resources and nearly $600 million in state resources. Highlights include:
Safe, clean drinking water: A nearly $2 billion investment will help provide safe drinking water and "clean water" grants in Michigan communities – combatting PFAS, replacing lead pipes in Benton Harbor and other communities, establishing "healthy hydration" centers in schools, and improving sewer systems.
Dam safety: More than $300 million will provide disaster relief and upgrade aging and obsolete facilities, with about $250 million specifically for the Midland and Gladwin county areas where dams failed in May 2020.
Road and bridge repairs: More than $380 million will assist state and local projects across the state, including improvements on M-37 leading north into Grand Rapids "We can and should improve our roads without raising taxes or adding to the state's debt," Albert said. Additional resources will support airports and other transportation projects.
Parks and recreation: A $250 million investment will improve state parks and an additional $200 million will benefit new local parks projects. Projects already in line for this funding include the Grand River Greenway in west Michigan, a state park under development in Flint, and a ski jump in the Upper Peninsula.
Technology and energy: A $250 million investment will boost access to the broadband internet needed for work, school and everyday life. A $25 million investment will make low-carbon, lower-cost energy options like natural gas more widely available.
Community support and development: Local communities would receive $322 million in COVID relief and $46 million to protect against falling revenue that impacts critical local services. More support would be provided for affordable housing, along with mortgage and rent assistance.
Albert noted the plan includes additional measures to stabilize and improve service at Michigan's struggling Unemployment Insurance Agency. An additional $100 million investment will help offset fraud and bolster the benefits trust fund, which fell from above $4.5 billion to under $1 billion during the pandemic. The new investment comes in addition to the $150 million deposit approved by the Legislature in January.
The new plan also beefs up resources to fight fraud and improve customer service at the UIA without asking businesses to pay more into the system.
"This measure is the result of months of negotiation to reach a consensus and deliver results for the people of Michigan," Albert said.
###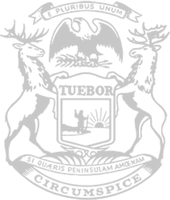 © 2009 - 2022 Michigan House Republicans. All Rights Reserved.
This site is protected by reCAPTCHA and the Google Privacy Policy and Terms of Service apply.