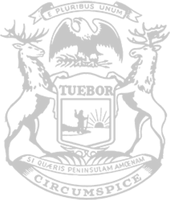 Rep. Albert leads Legislature's approval of plan to benefit west Michigan through highway, parks and redevelopment projects
Rep. Thomas Albert of Lowell today led the Legislature's approval of a historic plan that will improve infrastructure throughout the state – including roads, water systems and parks in west Michigan.
The improvements are part of a historic infrastructure plan funded with federal and state resources. Local highlights include:
M-37 expansion: The highway improvements between Caledonia and Middleville will be assisted with an additional $40 million. This investment specifically will address widening between 76th Street and 92nd Street in Kent County.
Grand River Greenway: The public land and trails system extending from the Grand Rapids area to Grand Haven will benefit from an additional $55 million investment.
Deerfield facility rehab: About $1 million will be allocated to tear down the former Deerfield Correctional Facility in Ionia, setting the stage for potential redevelopment of the site.
Albert, chair of the House Appropriations Committee, led the way crafting and approving the proposal.
"We have a historic opportunity to improve infrastructure in communities across Michigan, and some of the most vital projects are right here close to home," Albert said. "The M-37 project is important for anyone driving to and from Grand Rapids. The Grand River Greenway project makes our area a better place to live and visit. The Deerfield site has potential to be redeveloped into something special. These are the types of projects that will benefit our children, grandchildren and their families for years to come."
The plan also includes about $2 billion to protect drinking water and promote "clean water" systems statewide, specifically requiring a portion for rural communities. This could help communities with substantial wastewater system needs such as Belding. Resources also can be used to combat PFAS and other emerging contaminants that threaten water supplies.
Albert noted that a $250 million investment will support broadband internet in more areas of the state – connecting students, workers and families with the internet.
###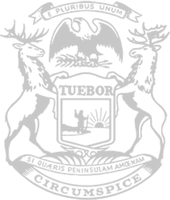 © 2009 - 2022 Michigan House Republicans. All Rights Reserved.
This site is protected by reCAPTCHA and the Google Privacy Policy and Terms of Service apply.