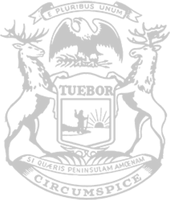 Rep. Albert: Governor wrong to put more restrictions on struggling families, businesses
Common-sense adjustments needed so people can return to work safely
State Rep. Thomas Albert today said the governor moved in the wrong direction when she put even more restrictions on Michigan workers while extending her stay-at-home order through April 30.

Gov. Gretchen Whitmer ordered that stores no longer sell what she considers non-essential items and block off those areas so customers cannot access them. The governor also said she will not follow the guidelines issued by the federal government's Cybersecurity and Infrastructure Security Agency that would allow more Michiganders to safely return to work while following social distancing guidelines.

Albert, of Lowell, feels it is important for people to continue taking precautions to stop the spread of COVID-19, but said citizens have constitutional rights and must be allowed to live their own lives without excessive government interference.

"Gov. Whitmer's recent executive order again goes too far," Albert said. "We are all concerned about protecting lives and should be taking measures to improve public health – but these precautions should make common sense and not unjustifiably suspend basic constitutional rights. How does effectively eliminating the landscaping industry help slow the spread of coronavirus? How is forcing people to stand in a crowed line outside a store in order to get groceries helpful? Why should the entire state be forced to adhere to guidelines that are tailored toward Southeast Michigan? My constituents want the governor to answer these questions."

Albert also expressed frustration that Michigan continues to be at the bottom when it comes to COVID-19 transparency.

"No public data is available as to the number of hospitalizations," Albert said. "Without these numbers, we have no ability to judge when restrictions can be lifted. We need this information to be able to identify when life can begin to return to normal and to what extent restrictions should be lifted. It is simply unsustainable to force all Michiganders to stay home indefinitely or face criminal penalties.

"To the thousands of constituents who have directly reached out to my office and expressed concern, I hear you. I am committed to ending Michigan's first experiment in centralized government planning."
Rep. Albert and his staff are working remotely, so they can continue to serve residents during the COVID-19 outbreak. People with questions or concerns can reach his office by calling (517) 373-0846 or emailing [email protected].
###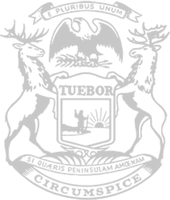 © 2009 - 2021 Michigan House Republicans. All Rights Reserved.
This site is protected by reCAPTCHA and the Google Privacy Policy and Terms of Service apply.