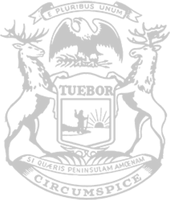 Rep. Albert backs plan to reform governor's 'state of emergency' powers
Legislator: Overreaching orders taking toll on people's physical, mental health
State Rep. Thomas Albert praised a plan introduced in the House today to rein in the broad powers given to the governor during states of emergency and help protect the people of Michigan from gubernatorial overreach in the future.

Albert, of Lowell, said state law gives the governor powers to declare and act during states of emergencies – but Gov. Whitmer abused these powers during the COVID-19 emergency, instituting regulations that are far more restrictive than other states and making Michigan an outlier.

"Gov. Whitmer has abused the powers granted to her by the Legislature and curtailed people's constitutionally protected rights," Albert said. "Everybody wants to ensure we take measures to best keep Michiganders healthy. We cannot ignore the physical and mental health toll that these excessive orders are creating. There is a significant cost to forcing people to stay in their homes. People are worried about losing their ability to support their families or receive medical treatment for 'non-essential' conditions. Many people are now frustrated by additional restrictions which significantly limit home improvement and gardening projects. These types of activities are traditionally used to cope with the stress of being stuck at home."

The measures introduced today would:
• Reduce the number of days the governor can declare an emergency from 28 to 14. After 14 days, a review from the Legislature would be required. This ensures accountability becomes part of the process much more quickly than under current law.
• Allow for a civil fine for a violation of an emergency order, rather than requiring a harsh criminal penalty.
• Eliminate provisions in law that specify the governor's emergency powers include restrictions on transportation, traffic, public curfews, and gas and alcohol sales.

"Most of the residents who have reached out to me over the past month are extremely frustrated that the governor has suspended their constitutional rights, and I share their concerns," Albert said. "We all want people to be safe and healthy, but we also want the governor to use common sense. Jobs that can be done safely must be opened back up, and the entire state doesn't need to be under the same overly restrictive stay-at-home order when 80 percent of our COVID-19 cases are in four counties located in southeast Michigan."

House Bills 5708-13 were referred to the House Government Operations Committee for consideration.
###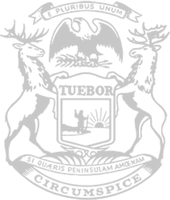 © 2009 - 2021 Michigan House Republicans. All Rights Reserved.
This site is protected by reCAPTCHA and the Google Privacy Policy and Terms of Service apply.