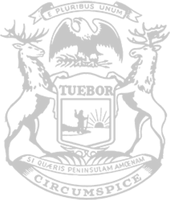 Rep. Afendoulis: It's a start, but governor's revised 'stay home' order doesn't go far enough; too many businesses and families will continue to suffer
State Rep. Lynn Afendoulis of Grand Rapids Township today issued a statement following the governor's revised 'stay home' order and the Michigan Legislature's establishment of the Joint Select Committee on the COVID-19 Pandemic:
"While the governor's revised 'stay home' order shows that she at least listened to some of the Legislature's recommendations, she does not go far enough to get people back to work and help struggling Michigan families. What about construction work and services that can be done as safely as landscaping, for instance? Not only could people go back to work safely in that industry, but people could get into homes or dangerous situations could be fixed – like idle construction and excavation sites.
"Her orders are confusing and inconsistent and she's still crafting them without oversight, accountability or collaboration.
"Clearly, she isn't hearing the stories of hardship that are rampant in my district. Families will continue to suffer and her orders will continue to create confusion. She is playing with livelihoods and that could have an impact not just for years but for generations."
In addition, Afendoulis said she is tired of the governor accusing Republicans of partisanship.
"Today, she told the media about her plan before informing the Legislature. That, to me, is blatant partisanship from someone who could be setting a different example. This is not leadership. She's making decisions on her own—without hearing the voice of the people. The Legislature's COVID-19 oversight committee can't start soon enough. We need to get to the bottom of her decisions and the 'science' upon which she says she bases them. The people of Michigan must have a voice in this process – and the governor must start listening to that voice immediately."
###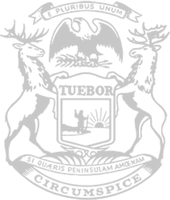 © 2009 - 2021 Michigan House Republicans. All Rights Reserved.
This site is protected by reCAPTCHA and the Google Privacy Policy and Terms of Service apply.