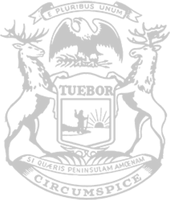 Rep. Afendoulis: Governor shows movement on COVID-19 reopenings, but refusal to include zoos and gardens shows she's moving too slowly
State Rep. Lynn Afendoulis of Grand Rapids Township today issued a statement following the governor's new executive orders that reopen some businesses but leave other places needlessly shut down:

"While I am glad the governor is finally coming to her senses and opening some businesses and activities that can safely operate, she is missing a huge opportunity for families and individuals who need respite and diversion from her lockdown — zoos and gardens.

"In my district, Meijer Gardens and Sculpture Park is a 158-acre preserve with botanical and Japanese gardens, sculpture, four miles of walking paths, and so much more people could enjoy safely. People visit as members or guests to take in the beauty and serenity the park has to offer. The facility has a well-considered plan to ensure they keep their visitors as safe as possible.

"And there are other outdoor parks and zoos in Michigan — Grand Rapids' John Ball Zoo, Battle Creek's Binder Park Zoo, Lansing's Potter Park Zoo, the Detroit Zoo to name just a few — that could provide wholesome, healthy recreation for families and individuals yearning for life to return to normal in areas where that's possible.

"Public parks are open with the usual COVID precautions; there is no reason the same can't be true of parks, zoos, and gardens that charge admission. In fact, those facilities may well be better equipped to operate safely because they have regular staff on-site who can be appropriately trained on today's guidelines.

"It is imperative that we do our best to stay safe and healthy and follow guidelines established by medical experts. It also is imperative that the chief executive officer of our state treat the people who pay her — the taxpayers — as adults who can follow rules, and punish only those who don't.

"The governor's press conferences have become difficult to follow. Even today, she made mistakes in announcing her own decisions — because they're needlessly complex and arbitrary and seem to be planned around moving goalposts – as well as science and data available only to her.

"The governor is at least now moving to reopen the economy – but she's simply moving too slow, and without enough transparency."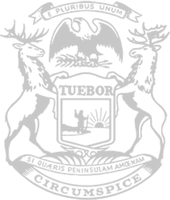 © 2009 - 2021 Michigan House Republicans. All Rights Reserved.
This site is protected by reCAPTCHA and the Google Privacy Policy and Terms of Service apply.