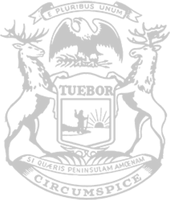 Rep. Afendoulis calls on committee chair to advance plan to end governor's emergency powers
State Rep. Lynn Afendoulis this week called on the chair of a Michigan House committee to take up legislation that would end the governor's ability to continue to extend the state of emergency without input from the Legislature.

Afendoulis, of Grand Rapids Township, sent a letter to Rep. Jason Sheppard, chair of the House Government Operations Committee, urging him to hold a vote to advance House Bill 5713, which would repeal the Emergency Powers of Governor Act. The governor has used the 1945 law as justification to indefinitely extend the state's COVID-19 state of emergency and the executive powers that come along with it.

"As we have seen in this COVID pandemic era, Governor Gretchen Whitmer has abused the intent of this law in an unprecedented manner," Afendoulis wrote. "Her unilateral actions do not reflect the conduct of a leader; instead, her unwillingness to work with other leaders and her lack of respect for the balanced government established by our constitution is dividing our state. It is as disappointing as it is unnecessary.

"I urge you to take up HB 5713 before our governor creates additional harm to this great state, our constitution and our citizens. It is important that we who represent the people of this great state let their voices be heard by voting on this important legislation."
###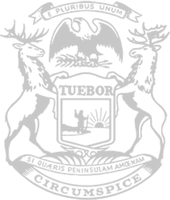 © 2009 - 2021 Michigan House Republicans. All Rights Reserved.
This site is protected by reCAPTCHA and the Google Privacy Policy and Terms of Service apply.