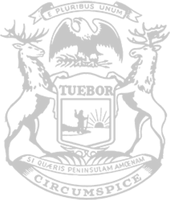 Remembering Chief Fred Posavetz of the Clinton Township Police
RELEASE
|
September 17, 2021
By state Rep. Doug Wozniak
On September 9, the Michigan House of Representatives commemorated the 20th anniversary of the deadly terror attacks on the World Trade Center and the Pentagon on September 11, 2001. We honored not only those killed by these attacks but also the service and dedication of all first responders from around our great state.
In a special way, the House honored the lives and memory of first responders who had passed away within the past year. It was my privilege to host Marsha Posavetz at the event to honor the life and memory of her husband, Fred Posavetz, who served as the Chief of Clinton Township Police for fourteen years before passing away due to COVID-19 on March 22, 2021. I was proud to help honor this great man and his family. I would like to share with you a little more about Fred, his career, and his service to his community.
A native of southeast Michigan, Fred grew up in Detroit and graduated from Pershing High School. Early in his life, Fred developed a passion for public service and law enforcement. This led him to earn a degree in criminal justice from Wayne State University.
Fred began his esteemed service with the Clinton Township Police Department in April of 1980. Seven years later, he became the department's first K-9 officer and was promoted to the rank of Sergeant four years later. In 1996, he achieved the rank of Captain. Throughout his career, he was repeatedly trusted with leadership positions in the department, including Road Patrol Commander, Special Investigations Division Commander, Criminal Investigations Division Commander, and Support Services Commander. Finally, in April of 2007, Fred was honored to be named the Chief of Police.
Many impressive accomplishments marked Fred's 41-year career, including his  graduation from the FBI National Academy (Class 220) and his service as a member of the Michigan Chapter of the FBI National Academy Associates Training Curriculum, as President of the Macomb County Chiefs Association, and as a member of the Clinton Township Police Department Honor Guard.
Fred and Marsha met in 2001 and were married in August of 2004, bringing together their combined six children. Fred loved every member of his family deeply, and he greatly enjoyed attending school events and extracurricular activities and watching all his kids grow. Residents of Shelby Township and then Washington Township, Fred and Marsha enjoyed spending time together, working on projects and taking family vacations. Their profound gratitude for life and love for each other are reflected in the family they built.
On many occasions, Fred and Marsha attended various community events, such as township and county fundraisers, conferences, and ceremonies, including the National Police Memorial Week celebrated each year in Washington, DC. Because of her shared dedication and close family connection to the Clinton Township Police Department, others began to refer to Marsha affectionately as "Mrs. Chief" — a title she will forever cherish.
After his four-decade career, Fred was set to retire this year at the age of 65. Fred's memory lives on in his children. He is survived by his three older sisters, his and Marsha's children, and other extended family and friends. His two sons, Ryan and Eric, serve in the Clinton Township Police Department. His name will be inscribed on the National Law Enforcement Officers Memorial in Washington, DC in May of 2022. Likewise, his name and memory will remain inscribed in the hearts and minds of all those he served in Clinton Township and Macomb County. We owe Chief Fred Posavetz and his family an immense debt of gratitude and praise.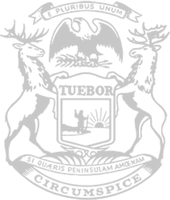 © 2009 - 2022 Michigan House Republicans. All Rights Reserved.
This site is protected by reCAPTCHA and the Google Privacy Policy and Terms of Service apply.