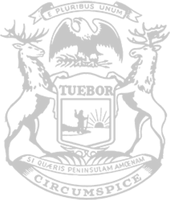 Real work must be accomplished in the lame-duck session
By State Rep. Steve Carra
We have officially reached the point in each two-year cycle where the holidays are upon us, elections are over, and legislators return to Lansing for a last chance at voting on bills before the next legislative term begins. The sentiment from many of my colleagues is that the work is done, and the fight has been lost as we brace for new leadership in the state Legislature. As far as I'm concerned, we still have a job to pass strong conservative bills that have been sitting in committees, waiting to have their day on both the House and Senate floors.
The people of the state of Michigan have elected us to be their voice and implement legislation that protects them. We were elected to fight for the people and not sit on common-sense legislation citing "the governor would veto it, what's the point?" Michiganders want to see sexual perversion out of their children's schools, their daughters' sports protected, no vaccine mandates, and other policies that have nearly unanimous support to ensure freedom in our state. Yet, what has the Legislature done on these issues in the last two years? They've been too busy increasing our state budget by $20 billion dollars and working to create massive programs that dole out taxpayer dollars to large corporations while leaving small businesses in the dust. Instead of enacting policies the governor wanted, we should have been spending more time fighting for the forgotten men and women of our state.
The current lame-duck schedule for December is two days of voting with a tentative third. This is unacceptable. I am calling on having my colleagues work the remainder of the month to pass real bills on behalf of the people. By passing this legislation, we will have bills that have been voted on and are ready for re-introduction when we have a governor who takes freedom and their oath to the Constitution seriously. We have seen how our current way of legislating has gone- wins for the elite, losses for the people- it's time to shake things up and show the people how radical this governor truly is with her willingness to veto great policies.
The following bills need to be passed in the final days of this legislative term:
HBs 6306 and 6454 (Rep. Berman): HB 6306 bans drag shows from public schools, sitting in committee on Rules and Competitiveness. HB 6454 would protect children from parents seeking to harm them by conducting gender transitions, sitting in committee on Judiciary. 
HB 4736 (Rep. Meerman): Would prohibit COVID vaccine mandates, sitting in committee on Health Policy. Also, legislation should be introduced to protect students from vaccine mandates as a condition of attending classes.
SB 0218 (Sen. Theis): Would protect women's sports from men joining their teams, sitting in committee on Education and Career Readiness.
HB 5097 (Rep. Beeler): Would defend students from critical race theory in schools. Passed the House and has been sitting in the Senate.
These bills are just several pieces of legislation that should have passed both chambers already. We have been away from the chamber long enough this year- it's time to actually work for our constituents with the remaining days we have left. Gov. Ron DeSantis showed us the value of passing good policy, we should follow suit and expose our governor for who she really is.
###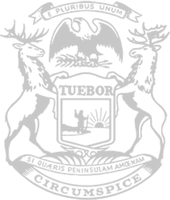 © 2009 - 2023 Michigan House Republicans. All Rights Reserved.
This site is protected by reCAPTCHA and the Google Privacy Policy and Terms of Service apply.