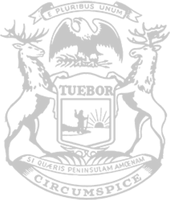 Real Economic Development Policies
Over a century ago, the first Model T rolled off the assembly line in Highland Park, Michigan. Henry Ford had created the first mass-produced car targeted to the middle class. No longer would vehicles be too expensive for the average family. Henry Ford, and his Michigan workers, had revolutionized the auto industry and put the world on wheels.
As we look towards the future, the next chapter in our story as the world's automotive leader will be the electric and autonomous vehicle revolution. Naturally, I believe that Michigan should be a leader and the obvious location for where this revolution will happen. Unfortunately, something has happened these past four years.  
Ford rejected Michigan, choosing Kentucky and Tennessee to be the new home of their Blue Oval City, part of an $11.4 billion investment that will manufacture batteries for new electric vehicles. Kentucky and Tennessee won; Michigan lost.
Some of the reasons cited were Michigan's comparatively high industrial power costs, lack of large-scale tracts suitable for 21st-century development, and poor economic climate. Instead of addressing these issues that would make Michigan more attractive for investments, Democrats are throwing seven-figure incentive packages at multibillion-dollar companies with ties to hostile foreign governments. Democrats think with enough cash, Michigan can bribe these companies to look past our shortcomings and locate here. These proposals aren't real economic development policies; it's a disgraceful attempt to chase headlines. Proposals like the Ford project in Marshall are squandering our historic budget surplus and are a shameful waste of your hard-earned tax dollars.
Next week, I'll discuss the proposed Ford project and solutions for real economic development policies. If we make the right decisions, Michigan will not only compete with other states, but we'll also handily beat them. As always, if you have any questions, comments, or concerns, please don't hesitate to reach out to me at 517-373-1799 or [email protected].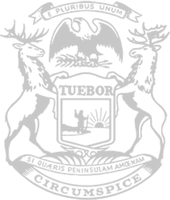 © 2009 - 2023 Michigan House Republicans. All Rights Reserved.
This site is protected by reCAPTCHA and the Google Privacy Policy and Terms of Service apply.